Rodeo Roundup
🤠 Rodeo Roundup 2018 Week #31
🚜 A new french drain and rehung gazebo lights. 🚁 Casper flew a drone and we got aerial pictures or our lavender circle. 💍 Casper made jewlery. 🌱 Our farm stand sets up shop at General Feed & Seed.
🚜 On the Farm
As you might remember, we had a problem with our French drain which caused our washing machine to overflow onto the laundry room floor. This week we replaced the French drain with a newer, larger drain, wrapped in landscape fabric.
My hope is that this drain can handle our usage and that it won't clog as fast as the last one did. Hopefully the landscape fabric keeps roots and sediment out.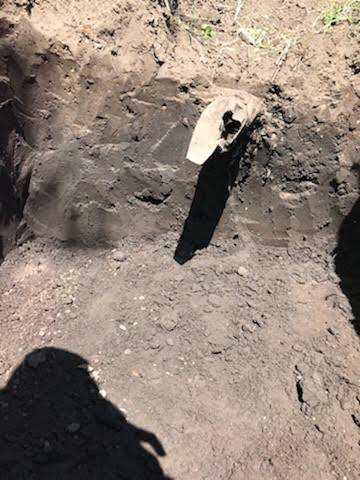 I also changed the lights in the garden gazebo. They were stapled onto the frame but I wasn't happy with their location and how it looked. Plus, Tatyana had been asking for curtains in the gazebo to keep the sun out. That would make the gazebo a much nicer place to hang out in the summer. And a more private dinner spot year round.
Each side of the gazebo has 2 IKEA DIGNITET stainless steel curtain wires suspended between posts. One for the lights and another for curtains. Those still need to be made. One step at a time.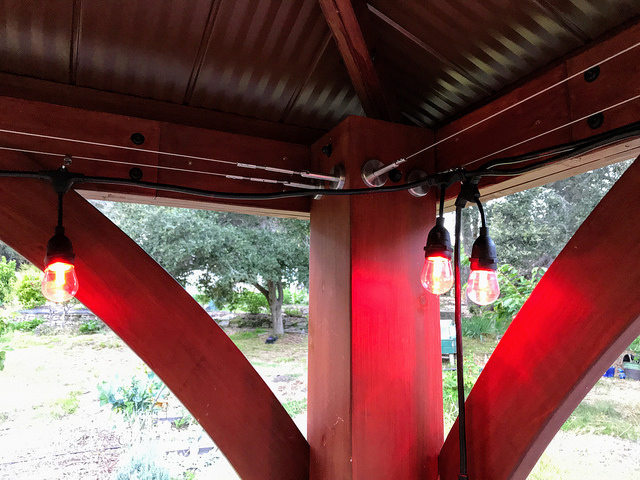 We'll get to choose whether the lights will be inside the curtains or outside. They are currently on the outside wire but can easily be hooked onto the inner wires instead.
🚁 Lavender Field From Above
Casper got to fly a drone over our land this weekend when our neighbor Steve Mandel came over to take pictures of our lavender field.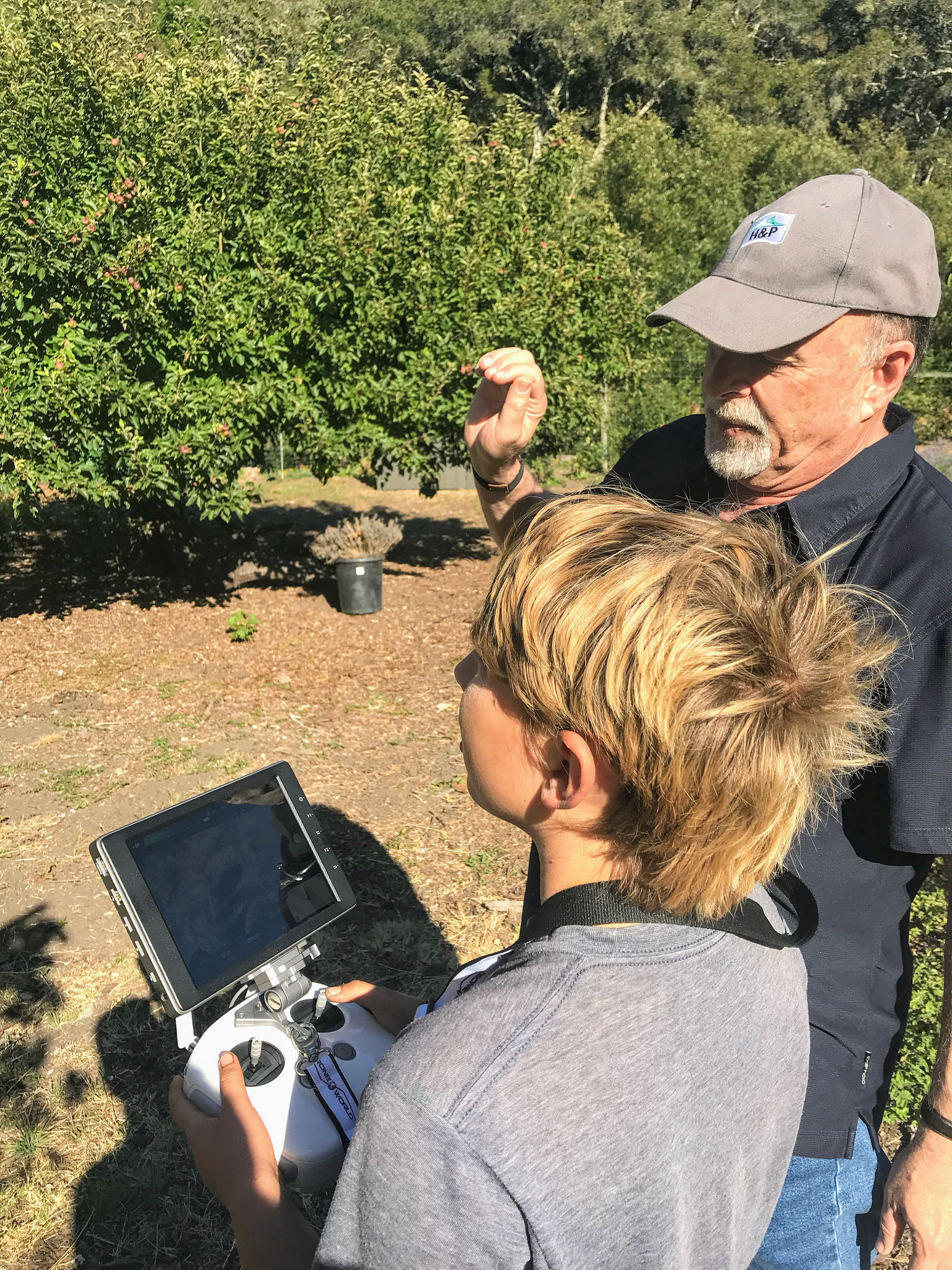 Steve, who is an avid nature photographer up the street from us, used his drone to take pictures of our (new) spiral lavender field.
💍 Small Metal Jewelry
Casper attended a small metal jewelry class at Cabrillo College with his friend Victor this week. They each made pendants, rings (one copper, one silver) and learned how to operate various tools.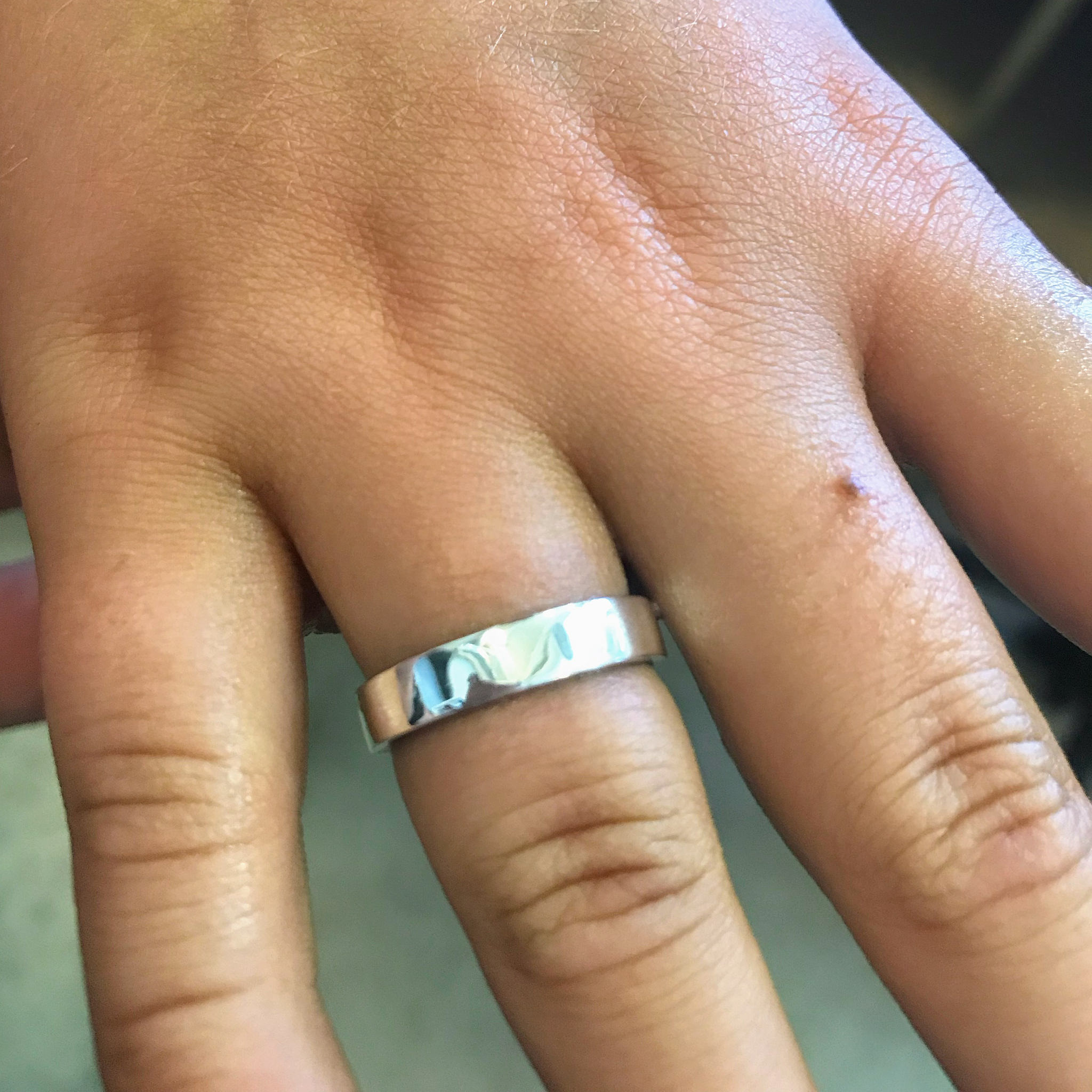 Casper loved the class and the silver ring is a now prized possession. He loved having Victor as a house guest for the week.
🌱 General Feed & Seed Farm Stand
This week's farm stand was not at our driveway but at our local farm supply store General Feed & Seed. Once a month they hold a Tack Swap in front of the store. While primarily aimed at horse owners to swap or sell surplus horse equipment and  accessories (aka. Tack), they've long wanted to branch out into farmed goods.
Despite the largely horse oriented public, we did well at this event. We sold all our produce and a number of preserves, tinctures and balms. And our first vase!
Although a success, it was also a lot of work to pack up the wares and the stand into the truck to set up elsewhere. A lot more work than setting up at the bottom of our driveway. We may do this from time to time but I doubt it will be regular occurrence.