Rodeo Roundup
🤠 Rodeo Roundup 2018 Week #13
🐝We finish our new beehives. 🎞 Google Play Movies & TV releases an exciting update. 🚶We request our Wonderland Trail permits 🎸Casper practices his guitar chords. 💥PG&E replaces the damaged electrical pole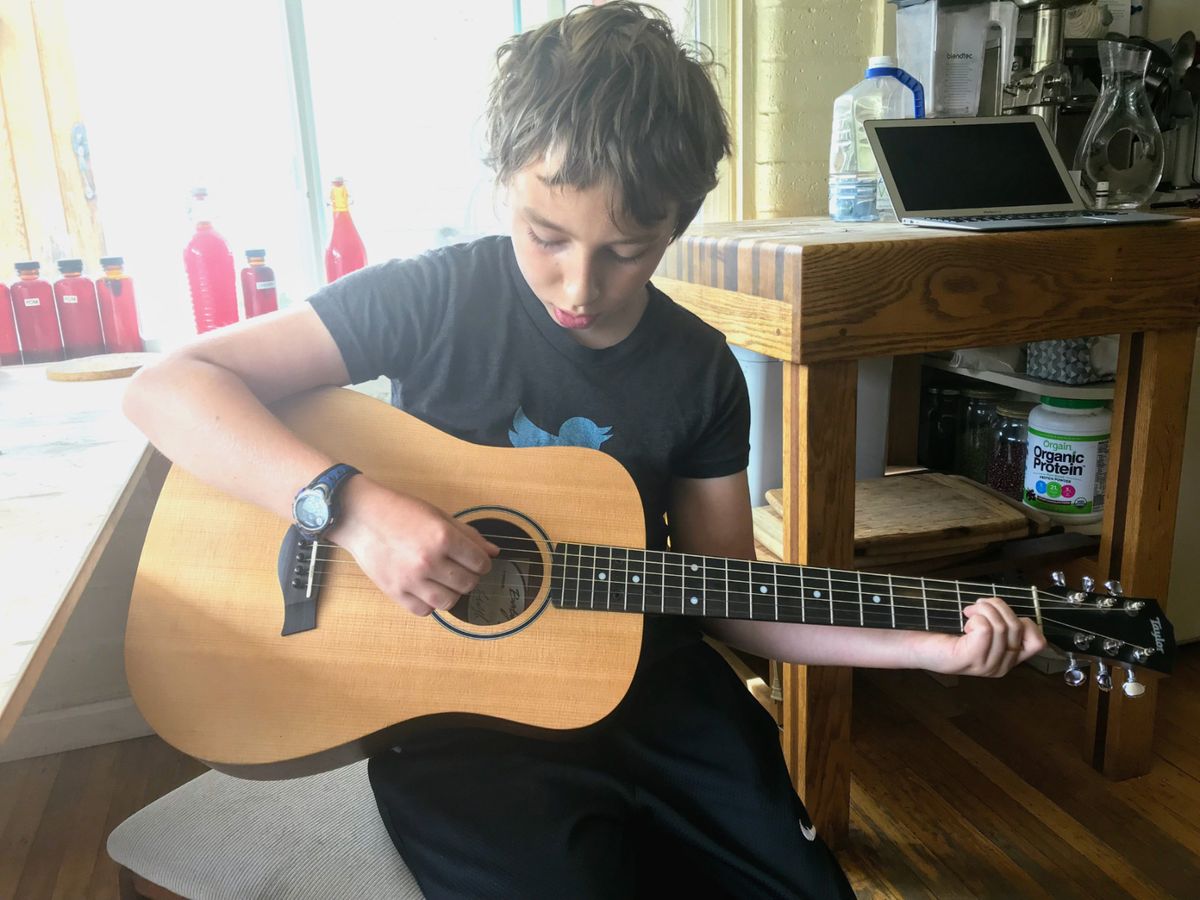 No welding this week as it is spring break at Cabrillo college.
🚜 On the Farm
We continued work on the new beehives over the weekend.
Two of the four new beehives have an observation window in the rear. I would have done all four if we'd had enough plexiglass for four.
I made the shutters from 1/8" plywood, doubled to strengthen them and be thick enough to attach hinges to.
The shutters fit in the window's recess so that the hinges are flush with the outside of the hive's sidewall.
Tatyanna spray painted the beehives "lemon yellow" and decorated each front with a dahlia.
I was able to finish the beehives on Sunday. Next weekend we'll relocate the bees in our Nuc hive and Les' old hive into two of the new hives.
🎞 Google Play Movies & TV
Teammates at work released an update of Google Play Movies & TV that you can use to search for something to watch across multiple streaming services. Search for a title and all sources from which the title can be streamed will be listed, not just Google Play. Results are listed in ascending price order, placing free content at the top.
This means that if you already have a subscription to Hulu, HBO now or any of the other participating subscription-based providers, then Google Play Movies will recommend Hulu/HBO/etc. over Google Play Movies' offering.
Currently only available on Android. And Netflix isn't participating at the moment. 😞
🚶 Wonderland Trail
We submitted our permit requests. To increase our chances in the lottery we each submitted a request. Since each request costs $20, and we can only get 1 permit, you could argue that we just wasted $20. 💸
With our flight already booked, we need to be flexible in our itinerary. We've put in requests for a 9-day clockwise loop starting at Reflection Lakes. We're hoping to get the following campsites:
Pyramid Creek
South Puyallup River Camp
Golden Lakes
Mowich Lake Campground
Dick Creek
Sunrise Camp
Indian Bar
Nickel Creek
But if that doesn't work out we're also open to alternate sites, a counter-clockwise direction or an 8-day itinerary.
The permit application window closes April 1st. Mount Rainier National Park staff will start reviewing requests on April 1. Early in the season processing requests can take up to six weeks! Plenty of time to bit our nails. 😉
🎸 Casper's Guitar Lessons
Casper continues to enjoy his guitar lessons from his school teacher Rob. They had to take a break for a while due to the rainy weather we've had. Casper & Rob meet at the Aptos library for an hour of tutoring followed by the guitar lessons. They can't play their instruments inside the library and move to the benches outside for the guitar lesson. They're resuming the guitar part now that the weather has improved.
Meanwhile, Casper continues to practice his chords[1].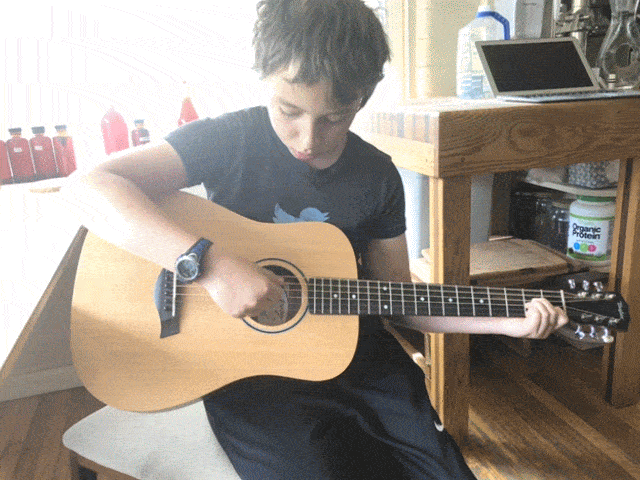 💥 PG&E Replaced the Damaged Pole
Last week PG&E came back to replace the damaged electrical pole. In typical PG&E fashion, they came practically unannounced. Our tenants got robo call from PG&E 20 minutes before they shut the power off for ~120 households, including ours. Oddly enough, we didn't get a call.
PG&E couldn't have picked a worse time either. They started work just as people were coming home from work. Work for which PG&E closed the road until midnight. This left many people stranded at the bottom of a dead end road up a hill, up to 2 miles from their home.
I'm sure PG&E remembered us from last time as they didn't speak to us, or ask to access our property. Which was fine by me.
PG&E restored power just before midnight. At which time people could finally pick up their cars.
Though the new pole is plumb and looks shiny and new, PG&E also moved it ~12' closer to the "Not a through road" sign. This makes it harder to read the sign.
Much worse is the hole the old post left behind. The road is practically undercut where the old post used to stand.
I'm sure that this spot will need reinforcement before next winter.
---
On the morning of his lesson with Rob. 😉 ↩︎