Tuesday evening, Troop 633 held their Court of Honor. The troop camped out at Fremont Peak State Park over the weekend. Great opportunities to try out the awesome camera of my new Pixel 3 phone.
📱 I've got a new phone
My old work phone died a while ago. With a new Pixel phone around the corner, I'd been holding out until the Pixel 3 launched. On launch day, Oct 18, I ordered the Pixel 3 XL. The phone arrived this week and I'm so happy to have an undamaged phone again. For the past weeks I used my personal iPhone 8, despite cracked screen and inoperable home button. Working for Google has its benefits!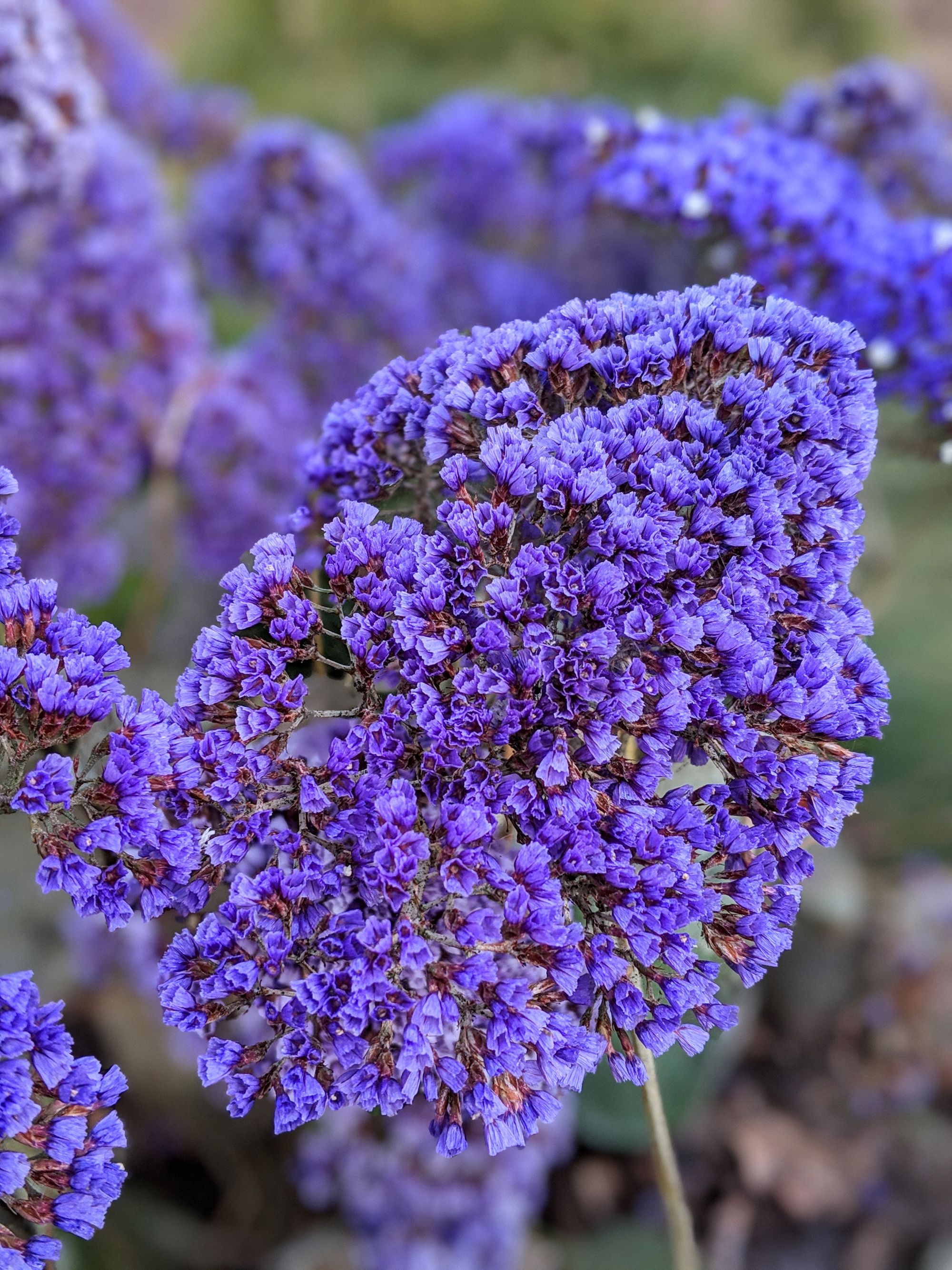 I took my new toy on a lunch walk around the Mt View campus. Portrait  mode is great, just see the smooth out-of-focus background of the flower. It was fun to encounter a Wakanda warrior on my walk, but I doubt I'll be using Playground mode a lot.
Camera modes work with the front and back cameras. I took this selfie with the back camera in portrait mode. Afterwards I applied color pop to make the background black and white. This filter did a reasonable job. Look close and you'll see that it missed the background inside my headphones.
⚜ Scouts' Court of Honor
On Tuesday, Troop 633 celebrated scout accomplishments at the Veterans of Foreign Wars Post 7263. The troop highlighted rank advancements and welcomed new members.
🚶 Scouts' Pinnacles National Park hike
I accompanied Casper on a Scouts' overnight camping trip. Troop 633 hiked through Bear Gulch Cave in Pinnacles National Park from the visitor center to Bear Gulch Reservoir.
New scouts practiced their map and compass skills along the way. A step towards achieving Scout rank.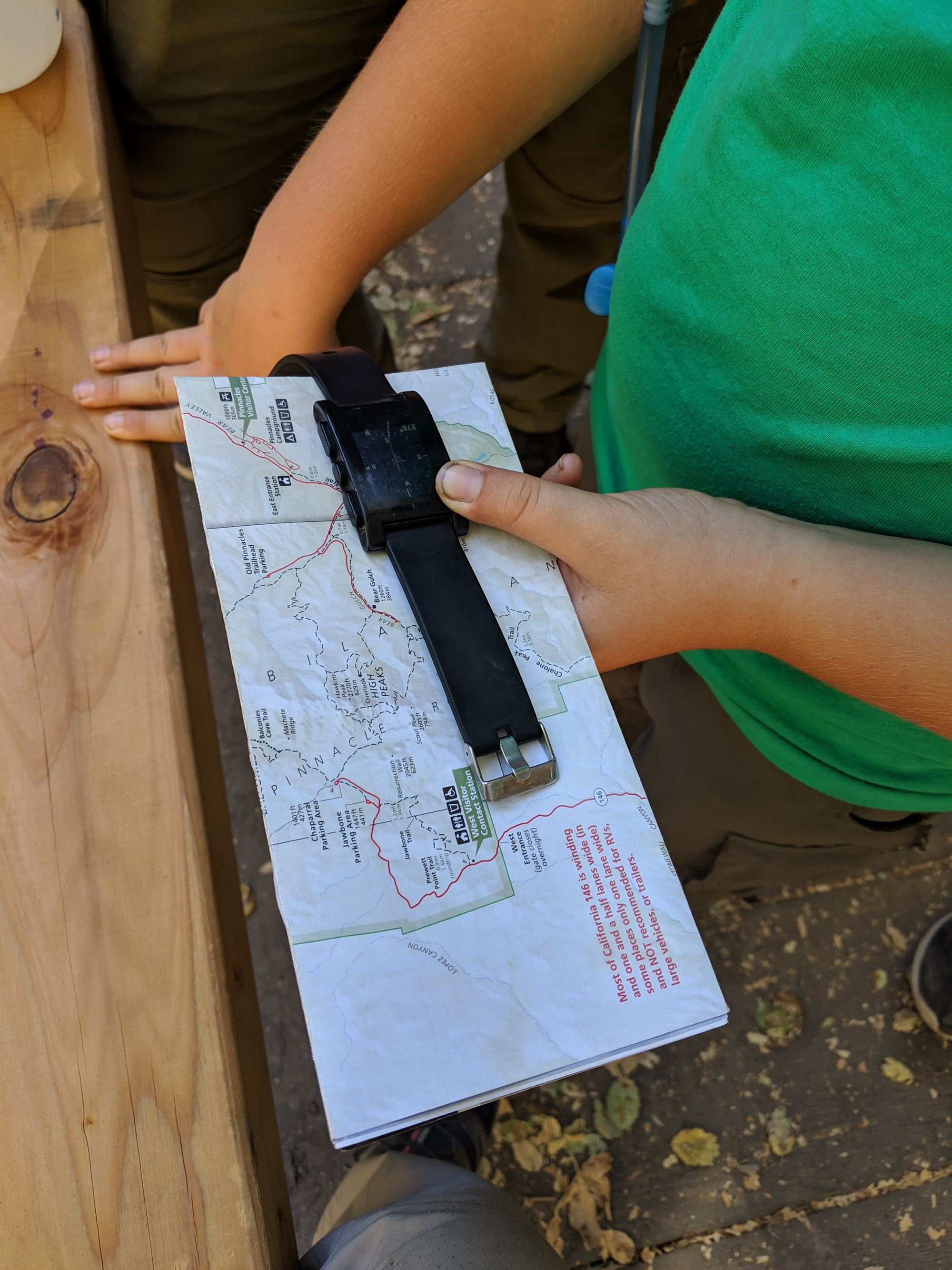 Tons of day hikers packed the trail through Bear Gulch Cave. Troop 633 wasn't the only Scout troop in the cave that day. We often had to wait for other hikers at bottlenecks.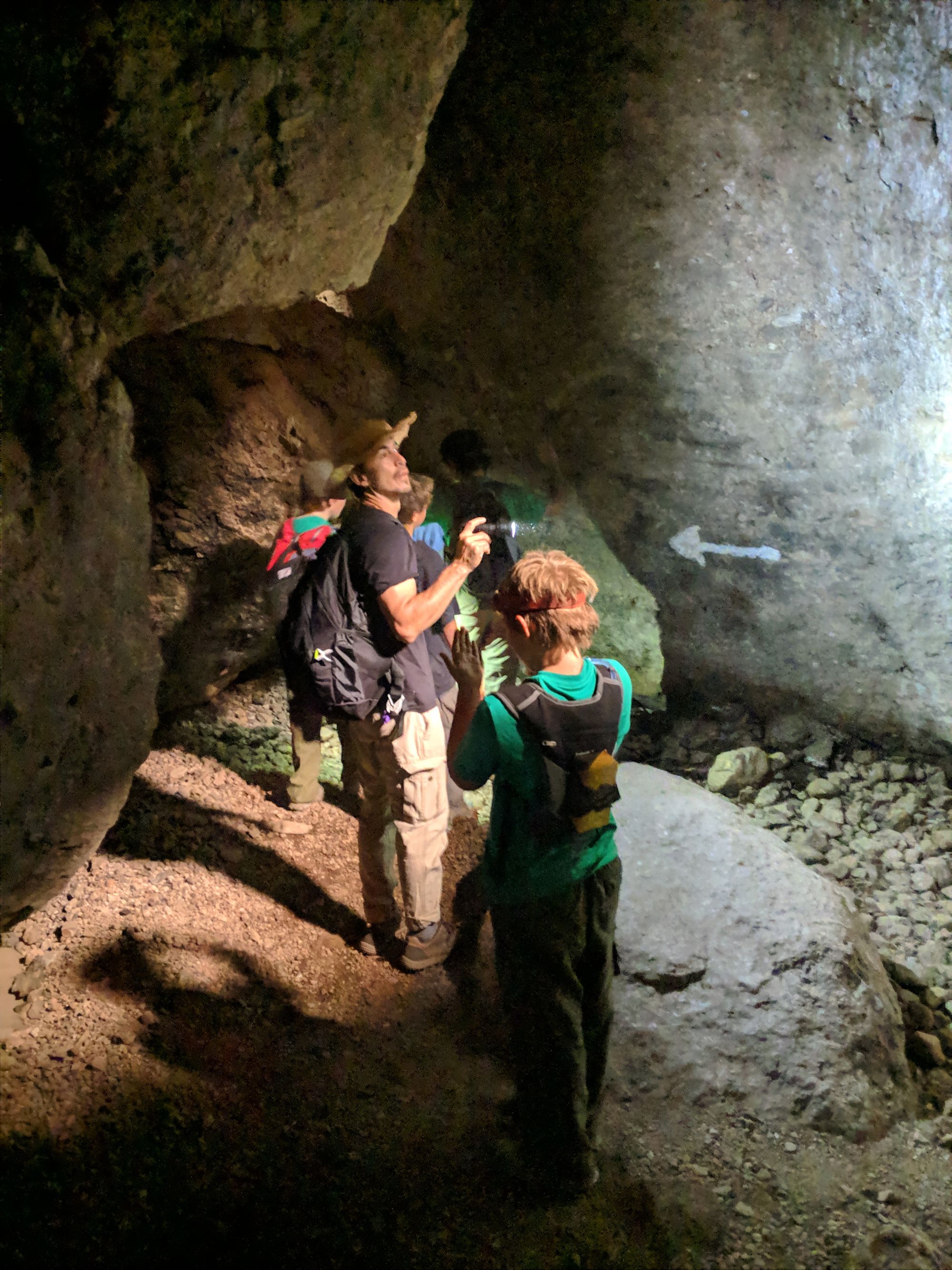 The stairs at the end of the cave leading up to Bear Gulch Reservoir posed the biggest choke point. The long narrow stairs made passing impossible. Either hikers came up the stairs, or hikers descended the stairs. All the while you wait underneath an enormous choke block for your turn to hike up.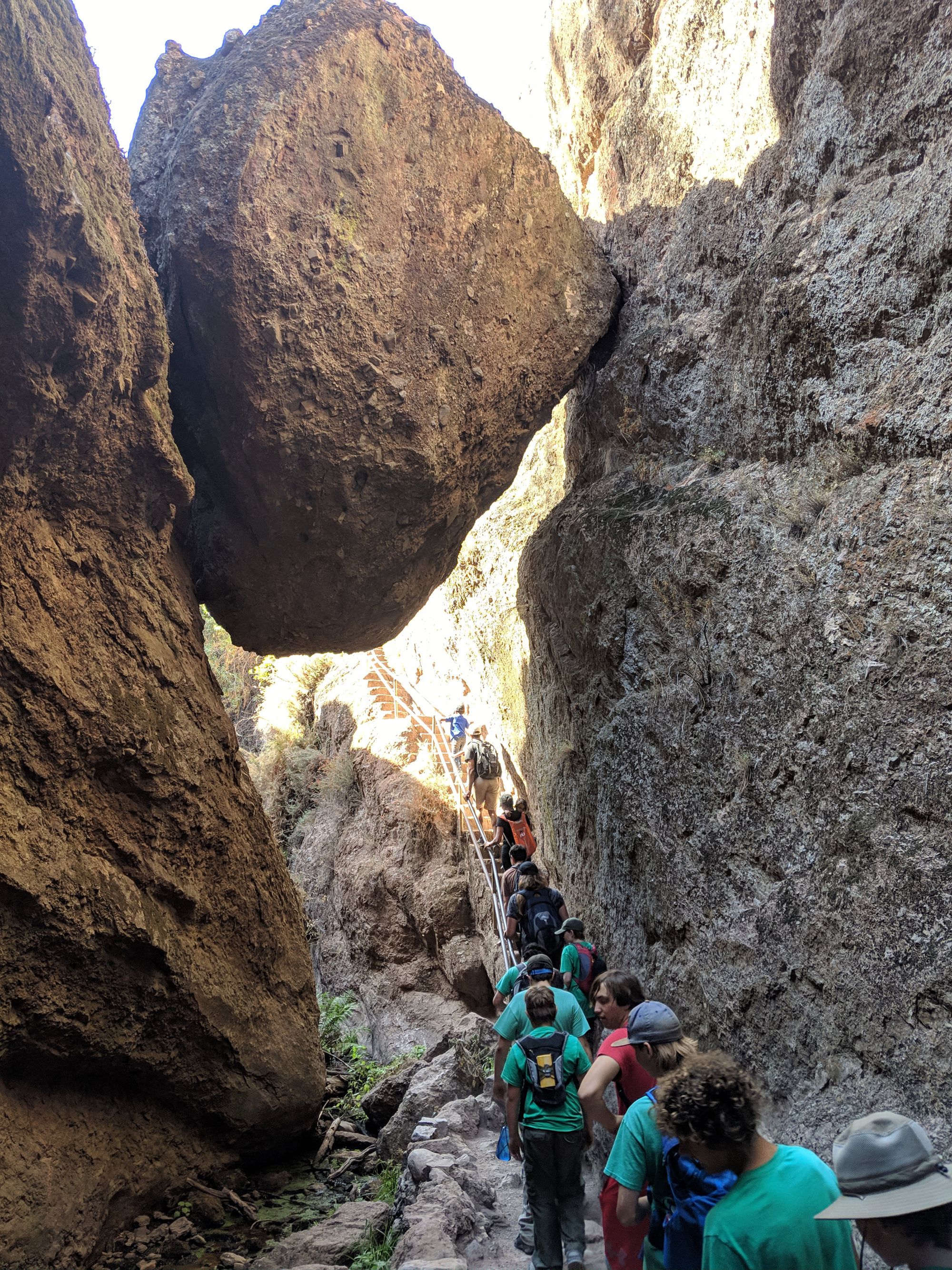 The pinnacles in the park offer great rock climbing. Watching these climbers, really made me want to climb, and I planned to return with Casper & Tatyanna for some top-roping.
🏕  Fremont Peak State Park Camping
The Pinnacles' campground was full this weekend. We backtracked ½ our drive into Pinnacles, then detoured to Fremont Peak State Park. A long windy road snakes up to Fremont Peak.
The scouts' pitched their tents under the oaks and started dinner preparations.
Where Pinnacles was a bit of a zoo, Fremont Peak in contrast is quiet. Campers occupied only a handful of sites.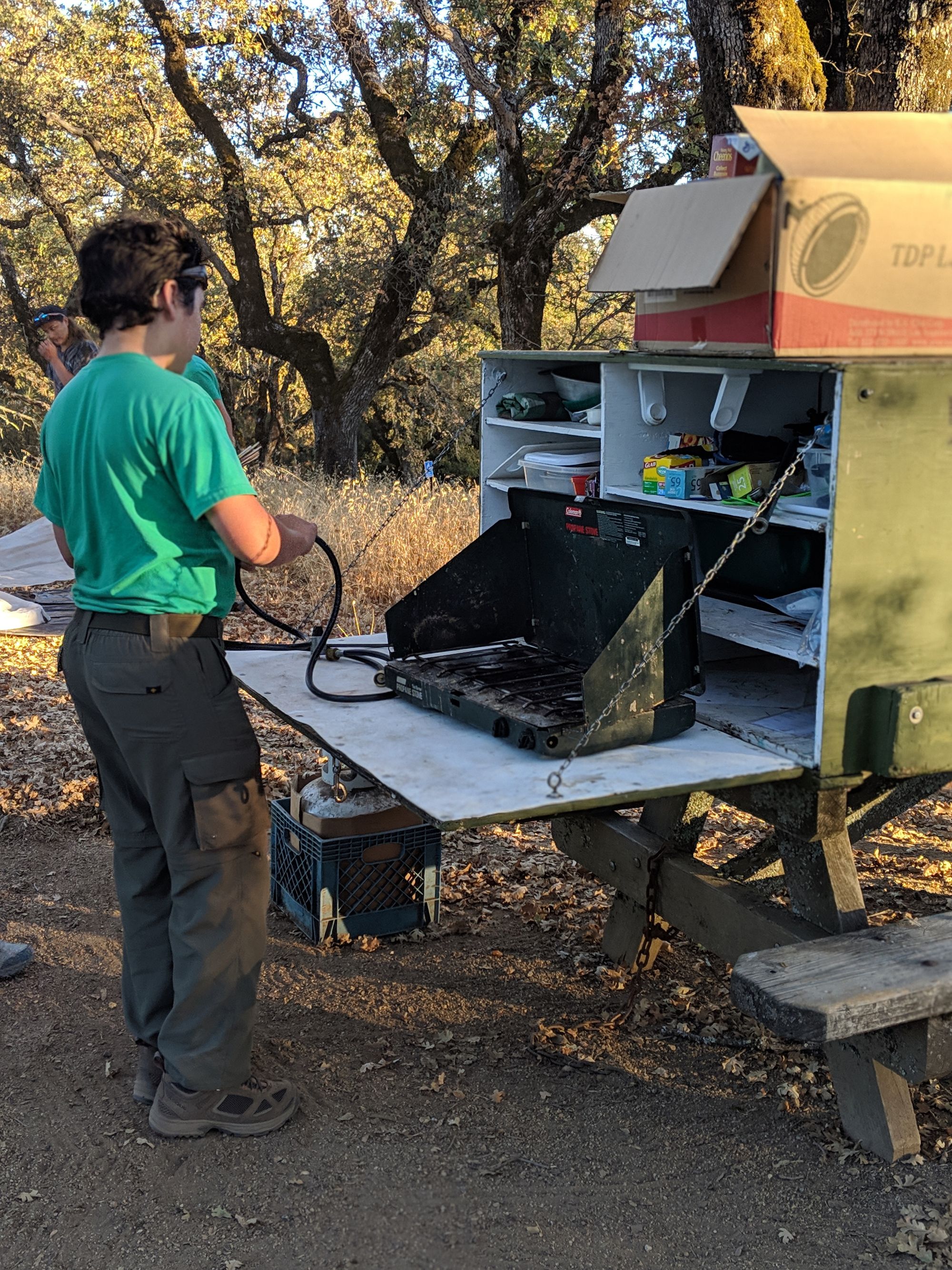 I'm glad we're not camping at the dusty campground in Pinnacles National Park. Here we experience a magnificent sunset over the Monterey Bay. The night is remarkably warm and tranquil.
Next morning, I hike to the top of Fremont Peak by myself while the troop eats breakfast. What a grandiose 360º view from the summit! Clear views to Santa Cruz.
The scouts are busy packing up when I return the camp. I follow their example and soon we're driving back to Santa Cruz. Thanks for introducing me to this overlooked state park, Troop 633. I'll be back!