🤠 Rodeo Roundup 2018 Week #42
🚲 Tatyanna and I go on a mountain bike ride. 🐔 Our livestock is under attach from coyotes.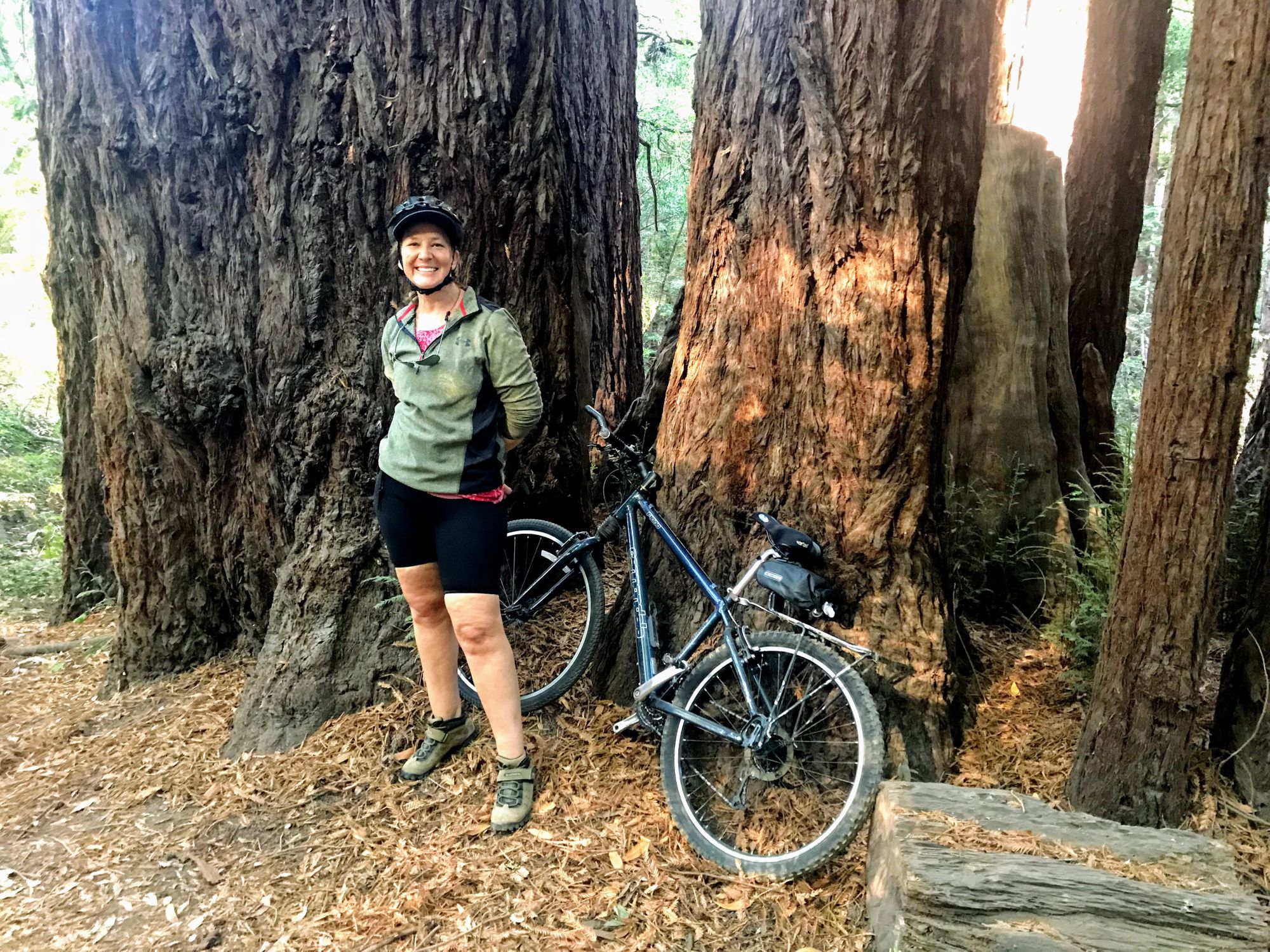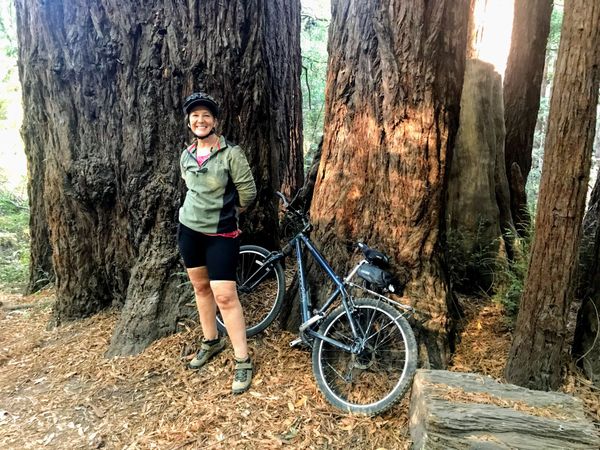 Tatyanna and I go on a mountain bike date. Our livestock is under attack from coyotes.
🚲 Mountain Bike Ride
Tatyanna and I went for a mountain bike ride through Pogonip. Casper was out with Troop 633 to a shooting range for the day. It is mellow ride on single track through the woods.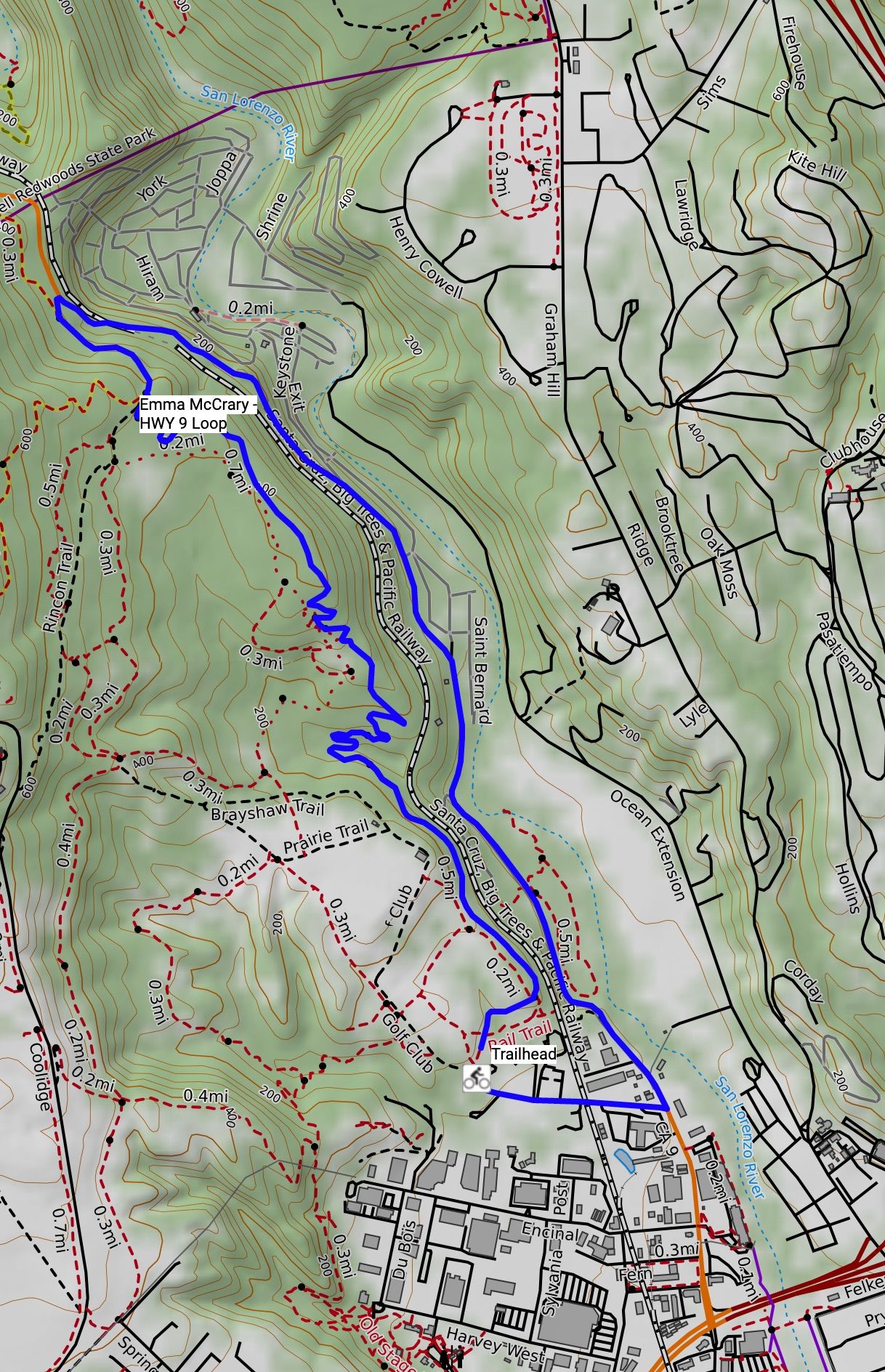 We thought we could ride with Honey on a leash. I've ridden with her before, holding the leash lightly with one hand while she runs beside me. 100' on the Emma McCrary was enough to know that I couldn't ride with her on this trail. There wasn't enough room and Honey and I did not train well enough. Honey had to wait for us in the car. 🙁

We quickly stopped at Costco after our ride to pickup chicken food. We took advantage of Costco's bathrooms to freshen up and change out of our biking gear. That's how we arrived presentable and on time for our dinner-for-two reservation at Gabriella Café. 🍷
🐔 Coyotes Attack our Chickens
We lost our ducks to wild life this week. The husband and wife pair were never good at returning to the coop before the automatic door closed. One night, when we returned home after dark, Casper checked to see if the ducks were in. He thought they were when they were on the other side of the coop. It only looked like they were inside. They next morning they were dead.
Ever since, chickens disappeared. Strange, because our chickens do return to the coop before the door closes. We learned how our chickens disappeared when Tatyanna spotted coyotes on our land one morning.
Two coyotes chased after our grazing chickens while a 3rd coyote patrolled outside our deer fence. Tatyanna ran outside and chased the coyotes away. Our gate's security camera caught the 3rd coyote's attack on one of our Leghorn chickens. The poor chicken, trying to escape the coyotes inside our fence, ran into the waiting coyote outside the fence. I'm glad she made it out alive.
The coyotes found a way on to our land and developed a taste for our flock. They accessed our land through the creek along Hidden Valley Road where erosion widened the creek bed. The existing fence doesn't cover the entire creek bed anymore. For now, we confine the chickens to their run. At least until we fix the fence.