🤠 Rodeo Roundup 2018 Week #41
💡 I went to town with additional Philips Hue lights. 🔲 One of my Tiles died prematurely. 📒 We filed our 2017 taxes! 💲 Casper & Honey help at a Pioneer yard sale.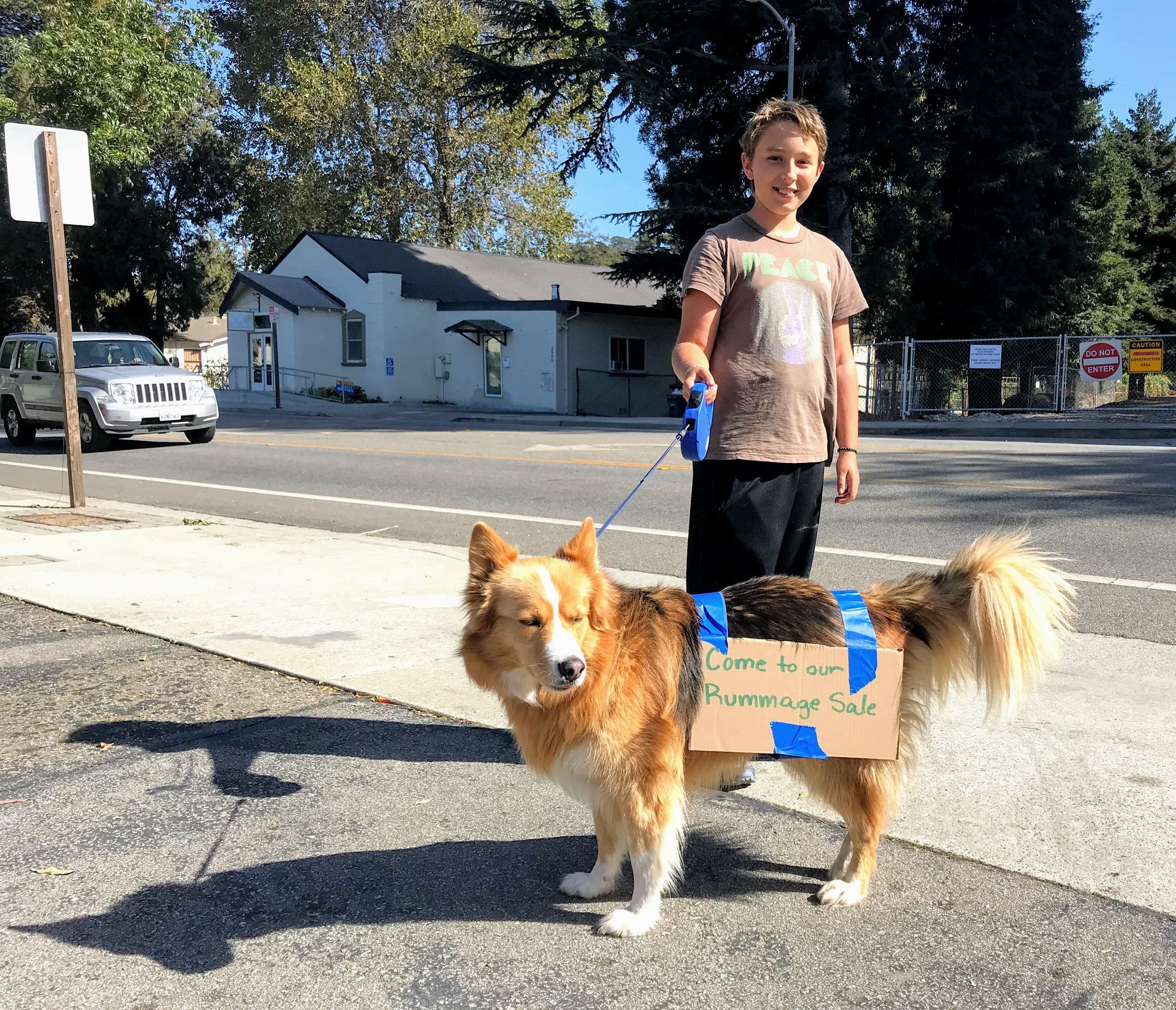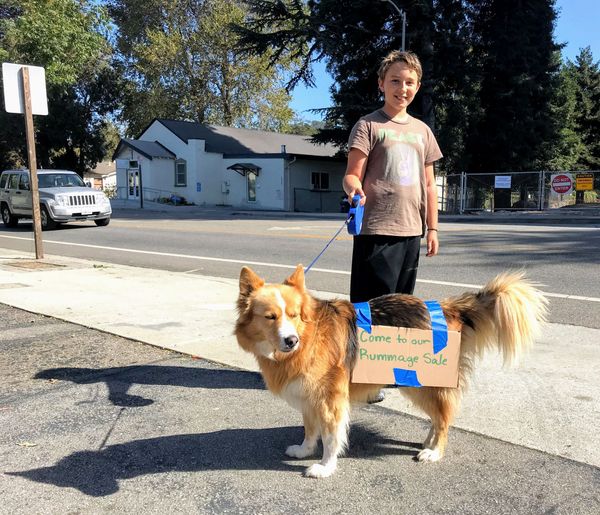 I went to town with additional Philips Hue lights. One of my Tiles died prematurely. We filed our 2017 taxes! Casper & Honey help at a Pioneer yard sale.
💡 Smart Lights
Home Depot received the Philips Hue starter kit back. And I received a new starter kit plus enough light bulbs and switches to redo the upstairs lights. Ordered directly from Philips where I got a healthy discount thanks to work.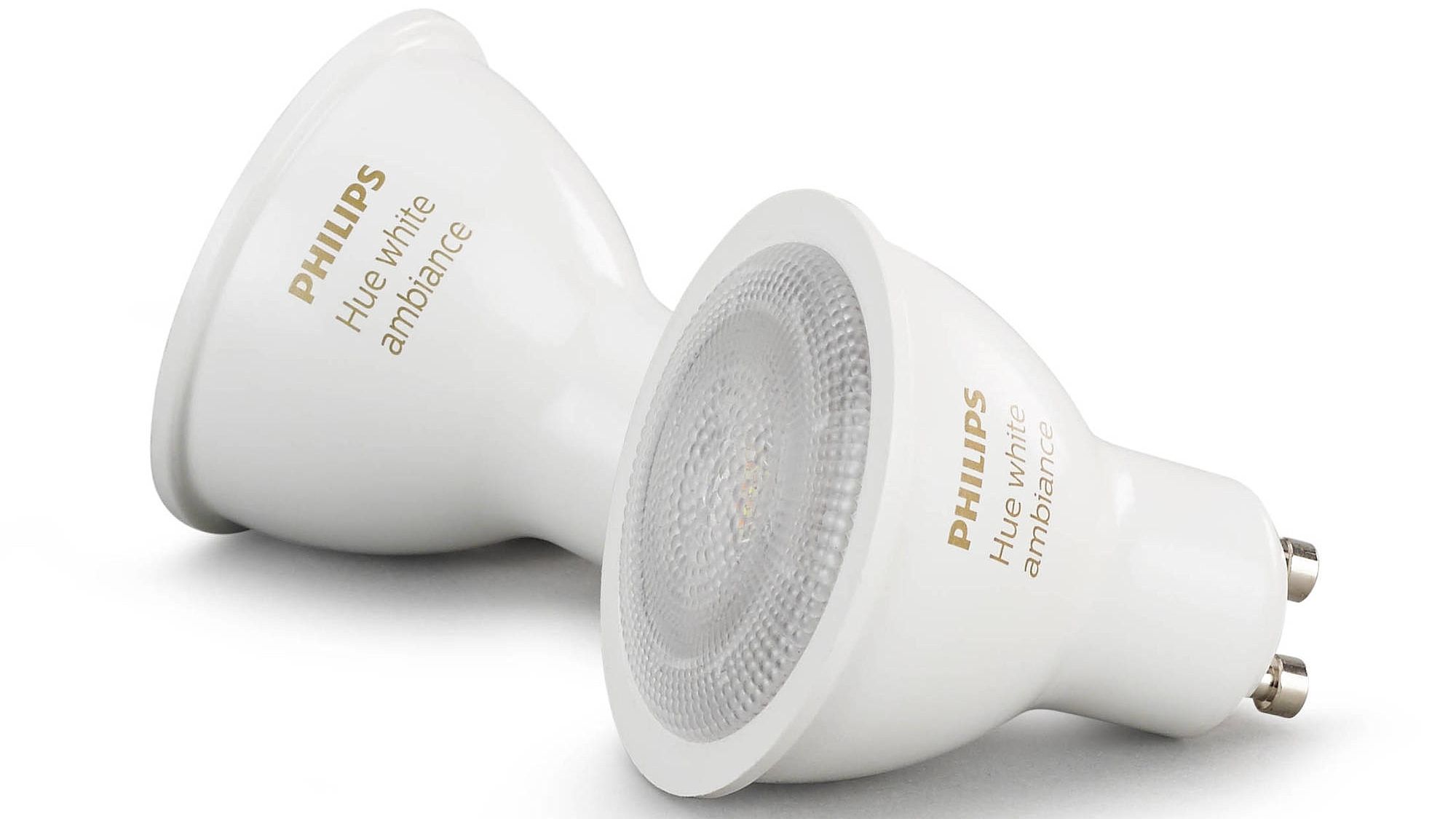 I was looking forward to the Philips Hue dimmer switches. With them I moved the switch to Casper's room into his room. And created a three-way bathroom switch. You can now enter the bathroom from either side and turn the bathroom lights on before entering.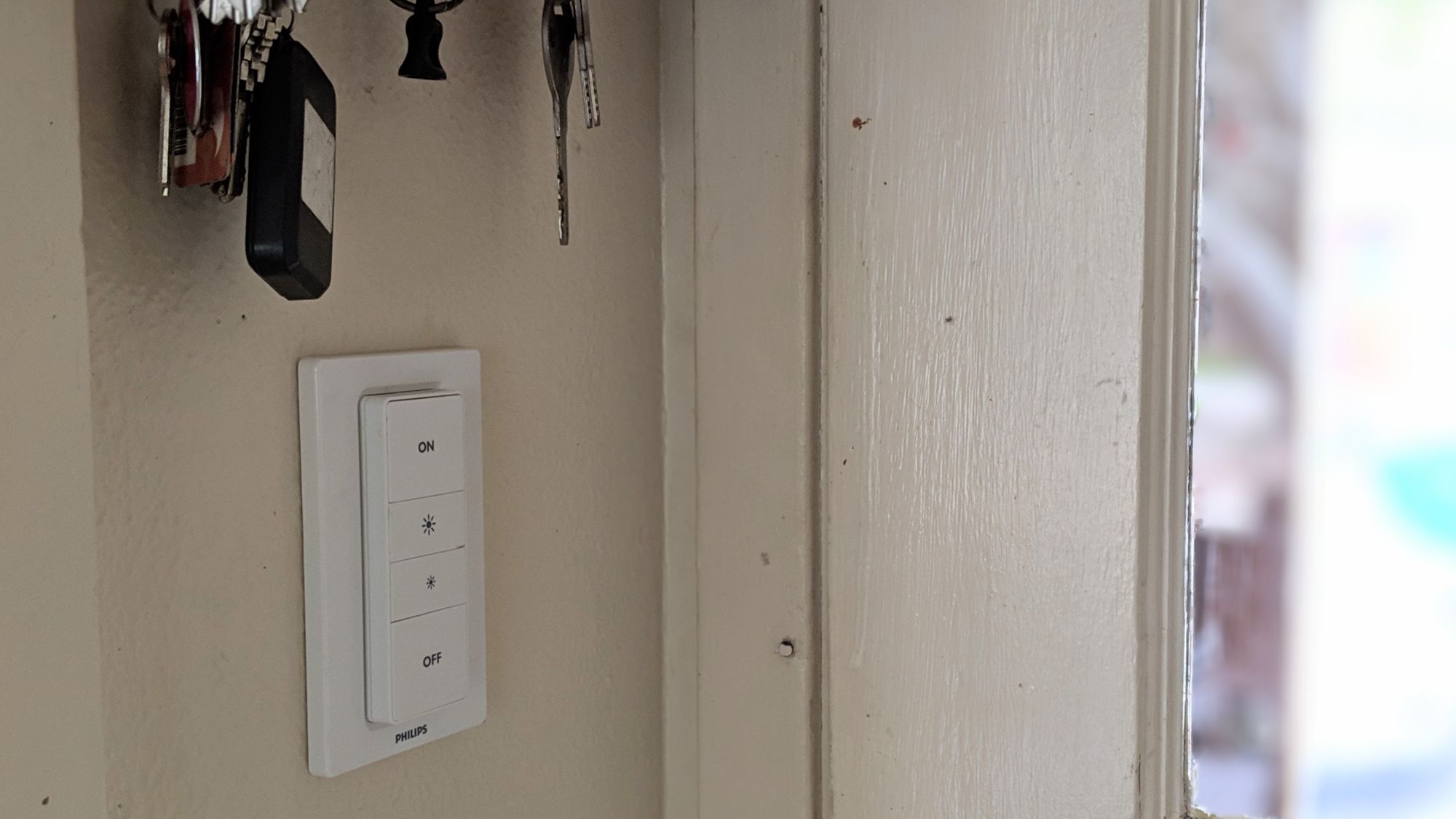 The switches attach to the wall with sticky tape or screws. They are battery powered and thus don't require wiring. Great for our old house. I removed the old switches, and either placed a Hue dimmer switch or a cover plate over the gang box of the old switch. The old switches have to go, for they can turn power to smart lights off, making them inoperable as smart lights.
You assign the lights a switch controls through the Philips Hue app. This app can only configure a switch to turn one set of lights on or off. But with iConnectHue (iOS only) or Hue Essentials (Android only) you can configure additional actions to 2nd or 3rd button clicks.
A 2nd click can turn a different set of lights on/off. Or set lights to a different color/brightness. Great for turning on lights in adjacent rooms. Pressing the on-button in my office twice turns the bathroom lights on.
I can now leave my office through the bathroom without having to fumble through the bathroom in the dark. Press on twice in the office to turn on the bathroom lights. Press off once to turn the office lights off. Walk through the lit bathroom to the hallway. Press off once in the hallway to turn the bathroom lights off.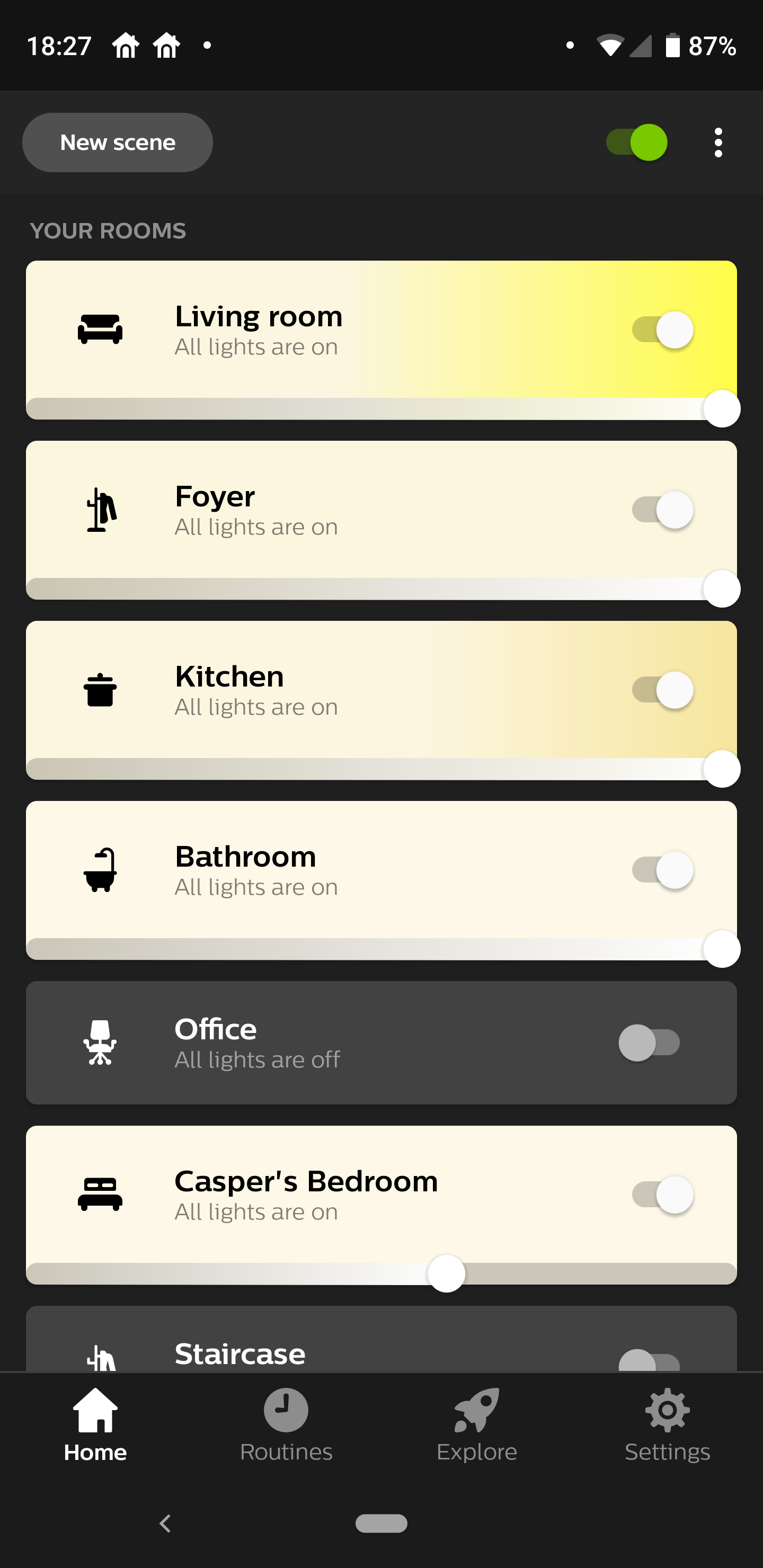 I created a "wake-up" group of lights spanning the kitchen, the bathroom and my office. On days go into the office at 5:43, a timer turns on the "wake-up" lights before my alarm. And turns them back off after I've left.
Crossing our hallway at night to get to the bathroom is easier than ever after adding a Philips Hue motion sensor. The hallway has no windows and thus always dim. Thanks to the motion sensor, the hallway light switches on for 2 minutes when it detects motion. At night, a dimmer light is easier on sleepy eyes.
I love the Philips Hue light strip in my office. The light strip can match the color and brightness of the light outside behind me. By balancing indoor and outdoor lighting I can attend video conferences "in person". The bright backdrop previously made a video connection impracticable; my silhouette was all others could see.  Such an improvement over the ancient recessed ceiling light!
🔲 Replacement Tile
In January, I bought Tiles for our keys and wallets. Tiles are small Bluetooth trackers you can locate with the Tile app.
When you lose a Tile, everyone with the Tile app will look for your tile. You'll receive a location notification when your Tile re-appears.  Only you know your Tile is missing. Locators of your Tile never know that they were in proximity to your Tile.
As any other Bluetooth device, Tiles require power. Our tiles' batteries should last one year. My keys' tile ran out of battery in ~6 months. This week, I received the free replacement tile.
After replacing putting the new Tile on my keys, I registered it in the Tile app and removed the old Tile from my account. I can now find my keys again.
Because we share our Tiles within our family, anyone of us can see where our Tiles are. Or make a Tile ring. This has been super helpful in locating items feared lost. Such as Casper's wallet, Tatyanna's misplaced keys or checking that I have my badge with me.
📒 Filed 2017 Taxes
We filed our 2017 taxes before the deadline. 🎉
💲 Pioneer Yard Sale
Casper and Honey helped at a yard sale to raise money for his school: Pioneer Academy.