Rodeo Roundup
🤠 Rodeo Roundup 2018 Week #32
🚜 Work on the garden shed continues. ⛏️ Casper created his 1st Minecraft mod. 🌋 A relaxing weekend trip to Lassen/Plumas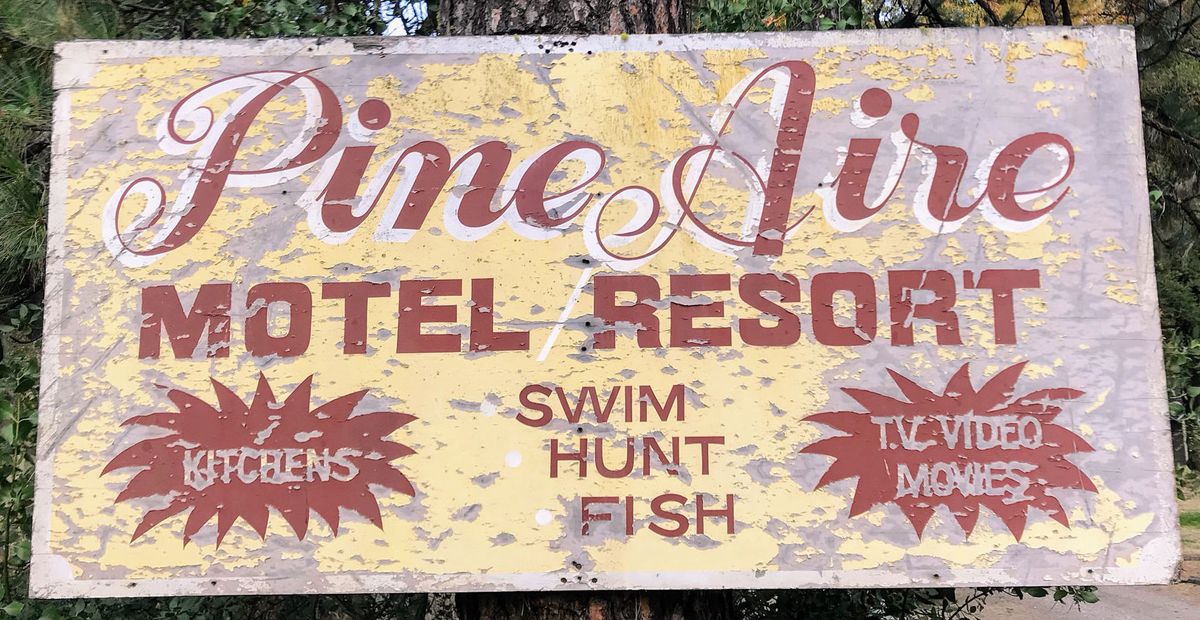 🚜 On the Farm
I continued work on the garden shed. The doors and windows are in and I started caulking all the seams.
We harvested more fruit from our trees. The last of our plums and a good many peaches. We blanched them briefly in boiling water to make peeling their skins easier. After de-pitting they go into the freezer. Our freezer is getting pretty full.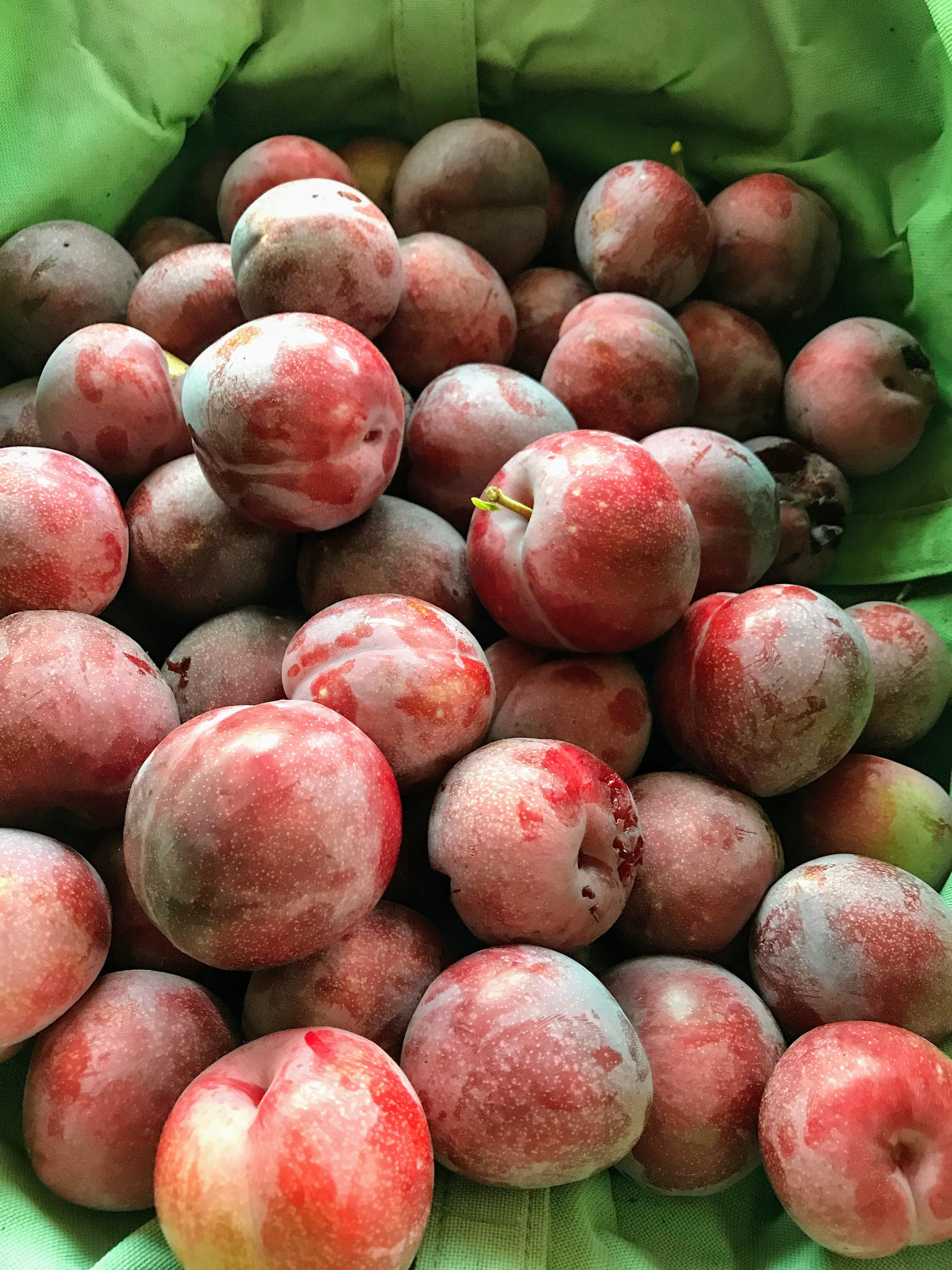 ⛏️ Minecraft Modders Camp
Casper and Kadin went to Minecraft Modders Camp at Cabrillo college this week to learn the basics of making changes to the computer game Minecraft. They are both huge fans of the game and have been eager to change the rules to their liking.
They learned to write their own scripts in Java. Casper created a mod that adds 2 new types of ore to the game. Players can mine these new ore types to acquire new abilities. The ore can also be used in advanced crafting of new items and contraptions. Casper is very proud of his mod.
🌋 Lassen Trip
We took a long weekend trip to Plumas County just south of Mt Lassen. We called it our Lassen trip. As usual, packing took longer and we didn't leave home until late Friday night. On the plus side, we avoided most of the Bay Area's evening commute traffic.
It was well after midnight by the time we left the freeway and headed into the mountains for a National Forest campground at Lower Bucks Lake.
We had the road to ourselves and were making good time. Only 30 more minutes until we could camp and crash. But then a sinkhole on Bucks Lake Rd stopped us in our tracks.
I'd seen some signs that the road would be closed up ahead, but couldn't figure out how far ahead the closure was. It was surreal to find the road blocked with just a handwritten note on it. The detour started miles back and wound on forest roads through the Plumas National Forest.
All in all, it was close to 4 AM before I could get some sleep. Casper and Tatyana were already asleep on mattresses in the back of the car. I cowboy camped next to the car with Honey by my side.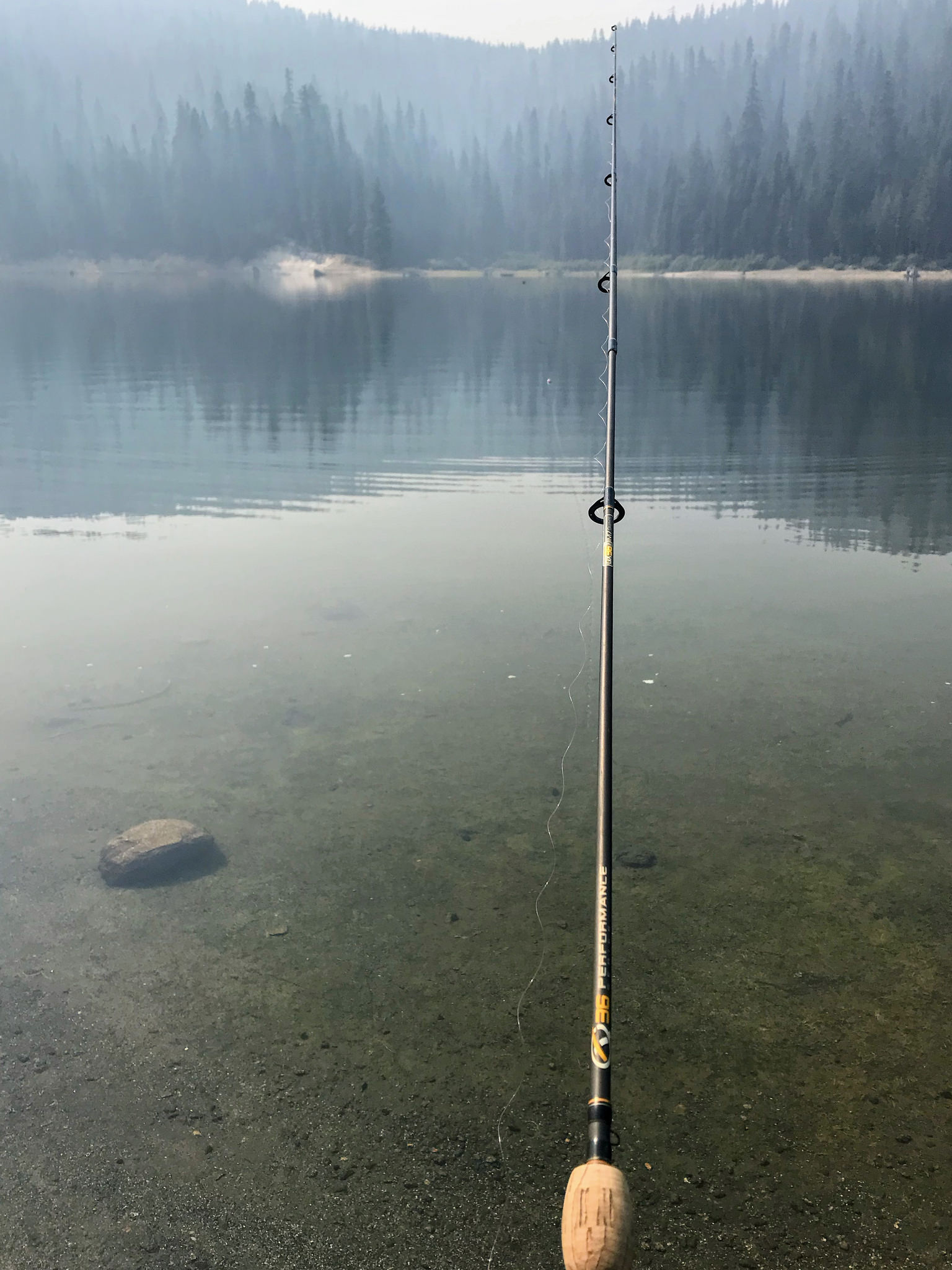 We woke up to clear skies, but soon the smoke from the Mendocino Complex Fire worsened. Still, we tried our hand at fishing, though the fish didn't bite.
Still groggy from the lack of sleep we headed into Quincy for breakfast. Quincy surprised us with a quirky thrift store, where Casper & Tatyana found several good scores.
After breakfast -brunch really, we made our way over to the Pine Aire Resort on the Feather River. Pine Aire has seen better days. Apart from the WiFi near the "office", the place is entirely made up of relics from decades past. The "rustic" cabins look to have been build in the 1950's. The movies listed on their billboard are dominated by the 80's and 90's because they're all on tape. This was Casper's introduction to media that couldn't be accessed at random. We taught him to "Be kind, rewind!" for future guests.
After getting settled in, Casper and I floated down the Feather River from one end of the resort to the other. This is where Honey became a water dog. She swam along in the river as we floated on our rafts. The Feather River was very gentle, but still, I was impressed that Honey followed us through the class I rapids.
We did another lap as a family because it was so much fun. Then "VHS-ed and chilled" in the evening.
We repeated this pattern on Sunday. This time we also tried fishing in the river, though once again, no one had any luck.
Monday we packed up and headed to a swimming hole a few miles upstream.
After a last swim and drying off in the sun on the warm rocks, we got back into the car for our ride home. It was a good break.