Rodeo Roundup
🤠 Rodeo Roundup 2018 Week #25
👬 My friend and cousin Gerard visited us. 🚜 No big projects on the farm this week. 🌲 Casper had fun at his first supper camp of the summer: Camp Cruz.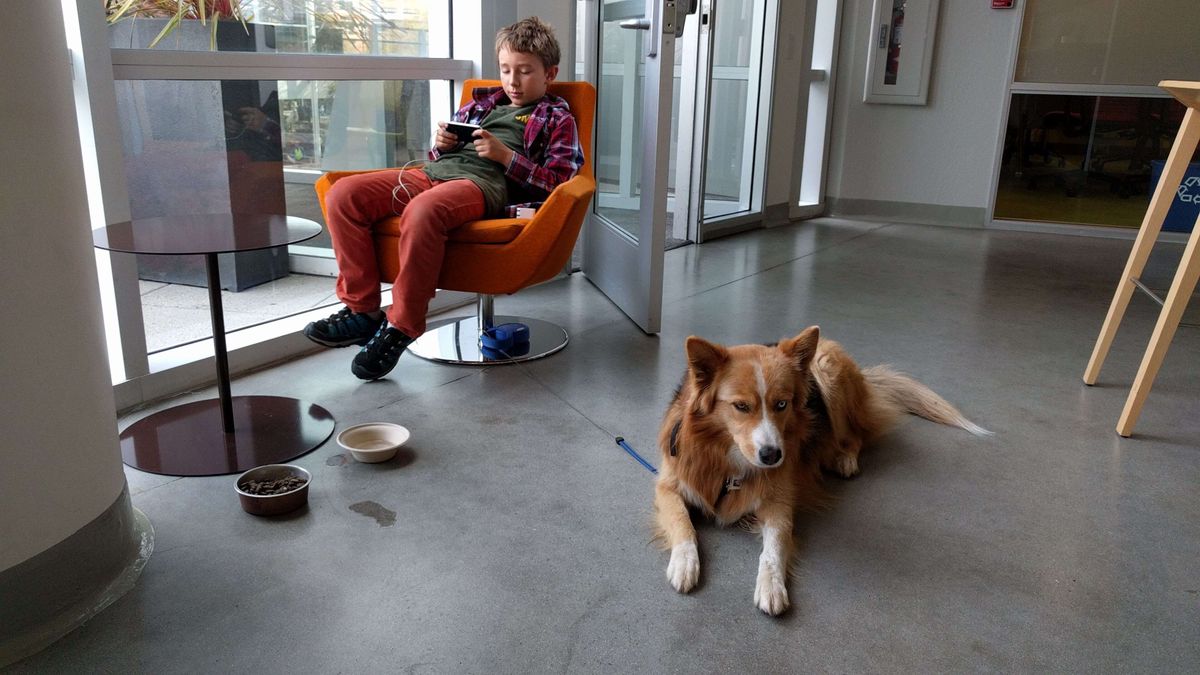 👬 Visiting friend
Cousin Gerard came to town for work. To consult for Google, no less. He worked across the street from me for a week. You don't see each other for years, live halfway across the world from each other and next thing you know, you're having dinner together.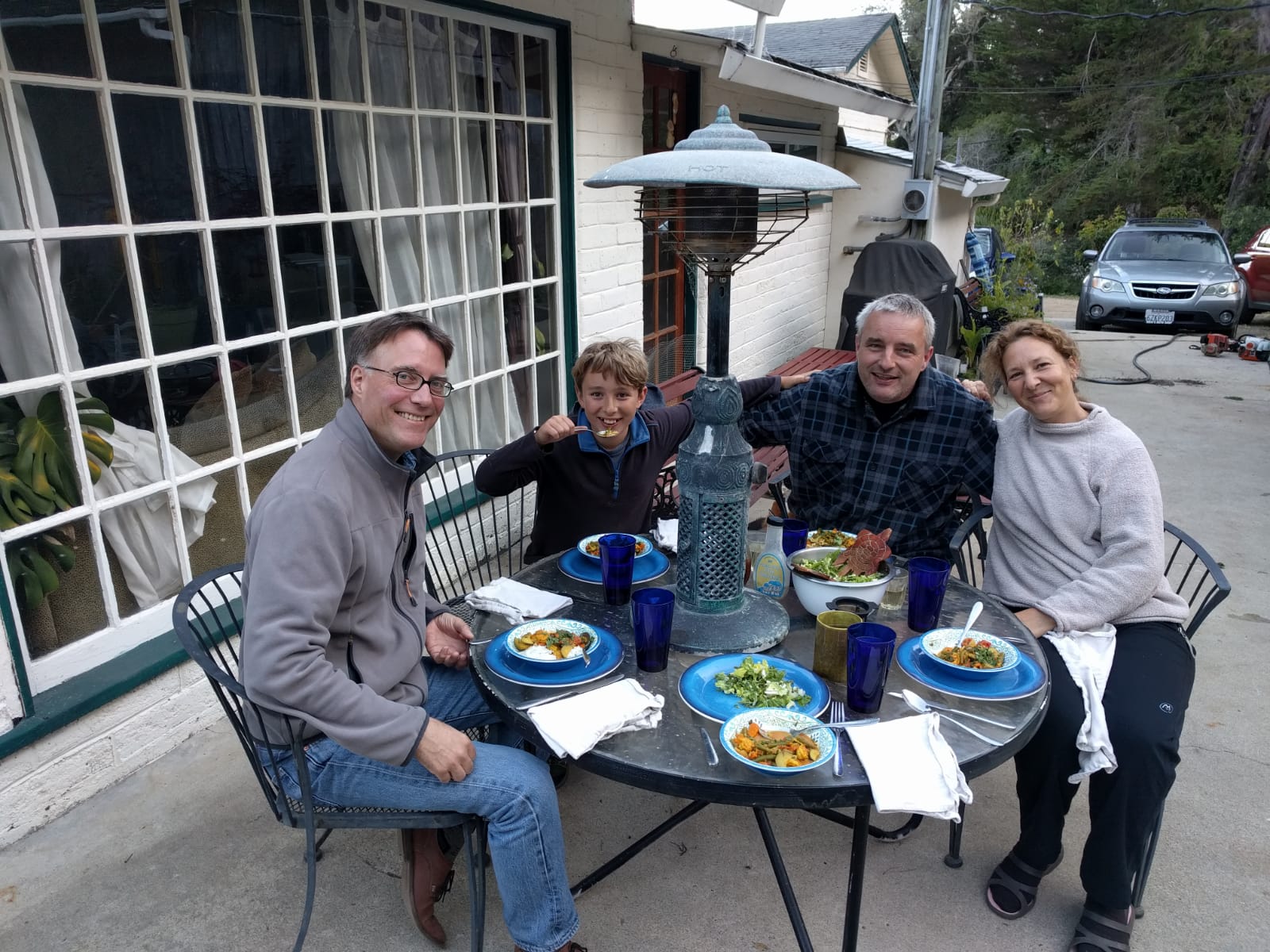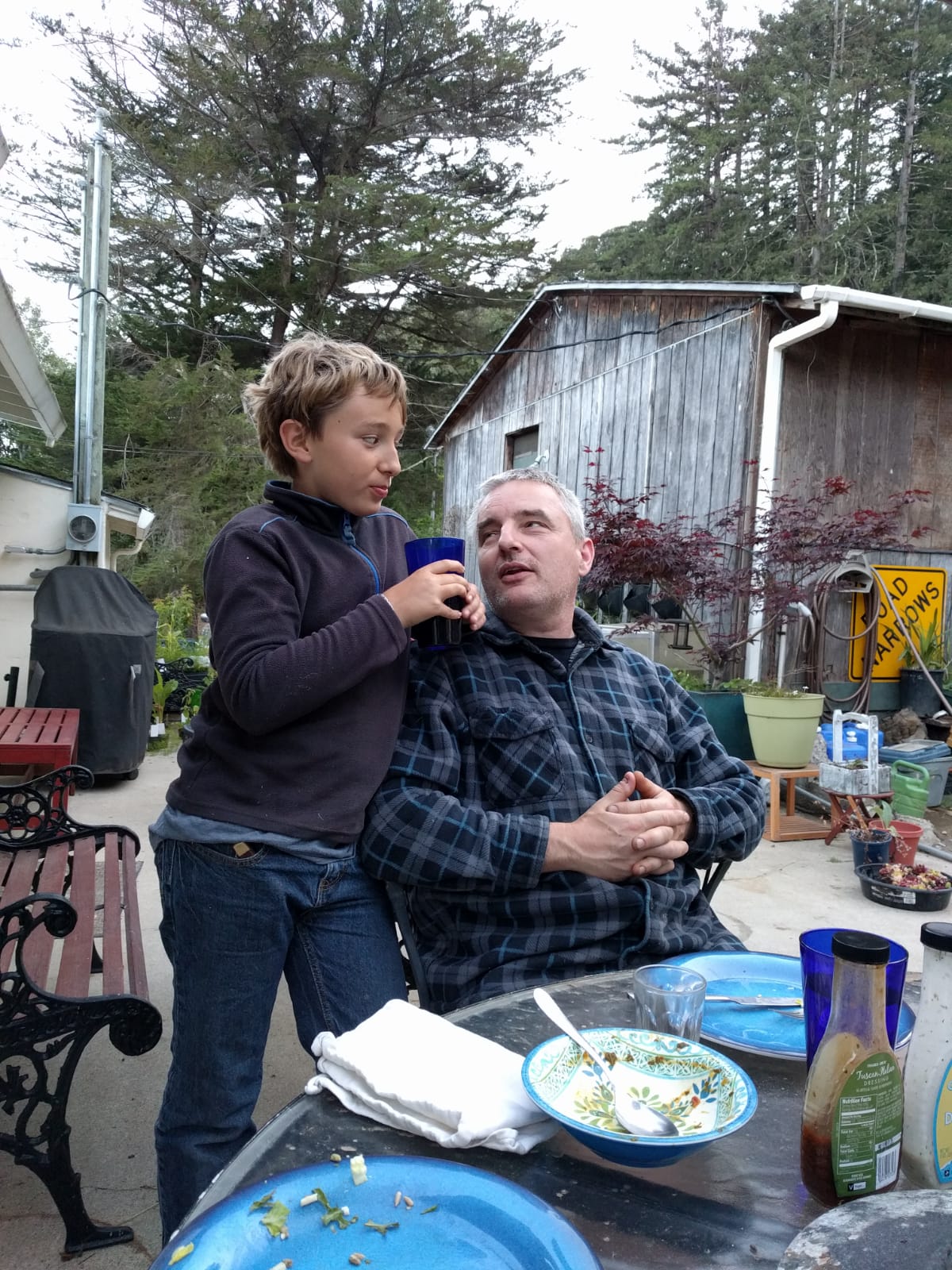 Of course we also  toured the Google campus —the Googleplex, where Gerard found the  Apple R&D lab.
🚜 On the Farm
No big projects this week. Just a small repair job of a broken stake of a garden ornament. Always fun to get the welder out, no matter how small the job.[1]
Tatyanna found a robin's nest in our orchard with lovely green eggs.
---
The green paint didn't last. The "boss" didn't approve, not even as a primer. ↩︎
🌲 Camp Cruz
Casper's first week of the 2 week long Camp Cruz summer day camp organized by the city of Santa Cruz.
Camp Cruz is our largest and most versatile camp. With all day to spend  together, Camp Cruz provides a wide variety of session-themed games,  arts, crafts, and field trips (both local and out of county). The fun,  active structure of Camp Cruz allows for large group experiences as well  as smaller group activities like 'Crews' where your camper can choose  which interest they would like to pursue! Crews give your child the  opportunity to spend time around other campers with similar interests;  examples of Crews from previous summers include: Cooking Crew, Sports  Crew, Building Crew, and Art Crew. Camp Cruz has an all day field trip  once each session.
At first we weren't sure how Casper would like it as he is at the upper end of the age range (6-12). But he found a posse of Magic the Gathering players at camp. They played games in between activities. ⚔