Rodeo Roundup
🤠 Rodeo Roundup 2018 Week #22
🚜 Our farm stand's selection is growing. 🏫 Casper's 6th grade is almost over. 🍺 I've got a 2nd job: Head of Keg Operations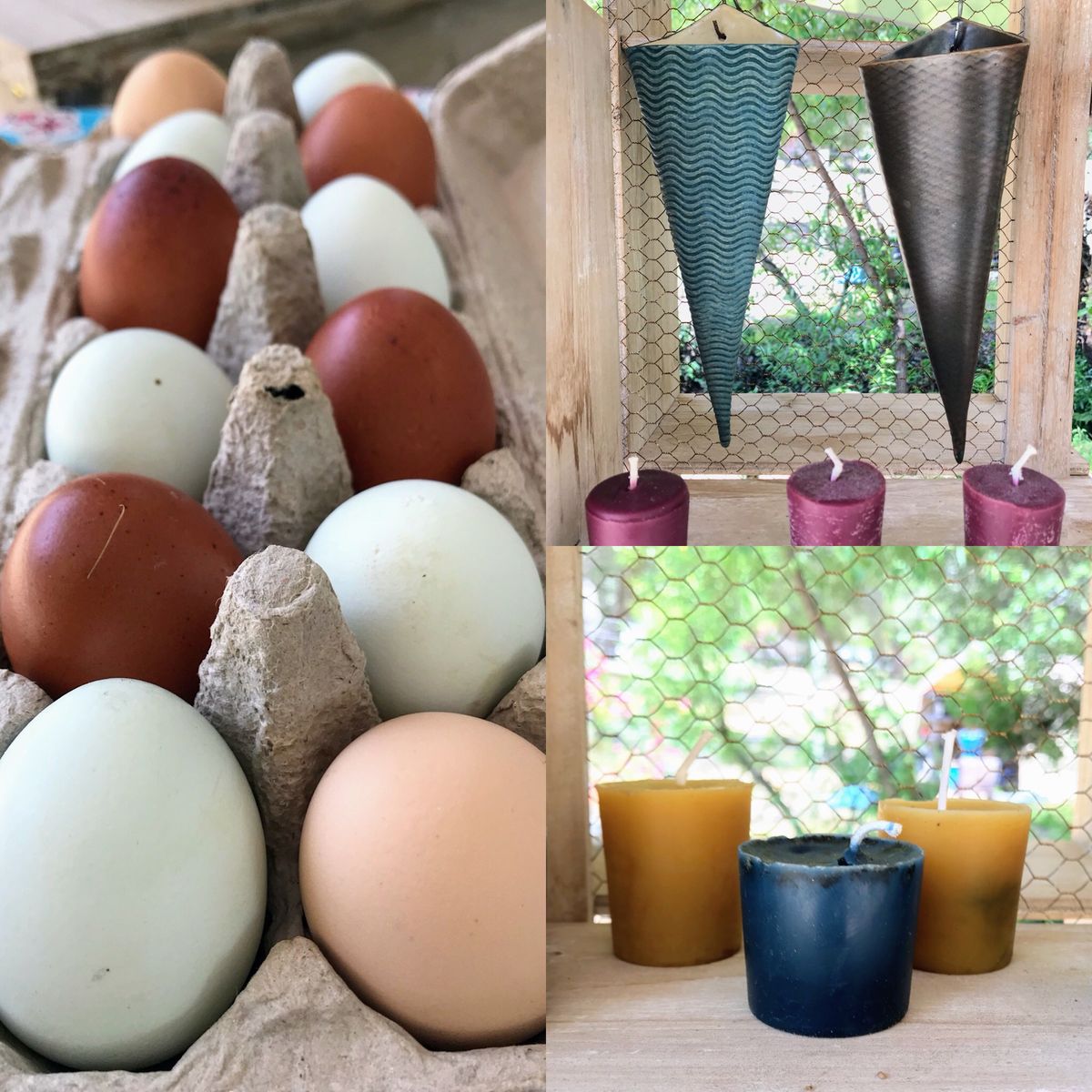 🚜 On the Farm
The range of produce & flowers at uur Saturday morning farm stand are slowly growing. This week we had:
Eggs
Lemons (Meyer, Eureka, Veriegated Eureka)
Limes (Bears, Australian Finger Limes)
Calamondins
Eggs
Lavender Sachets
Lavender Hydrosol Misters
Magic 3 Immume Support Tinctures
Sweet Pea Bouquets
Alstromeria bouquets
Snow Peas
Protea Blooms
Kale
Collard Greens
Ceramic Vases
I split more wood of the Cypress that we had cut down last year. It was hot and the grass had been weed whacked not long before. Fortyfive minutes of splitting wood reduced me to an overheated heap. I went into the house to cool off and have a drink of water where my eyes wouldn't stop watering. Sweat kept running into my eyes. I chalk it up to a sever hayfever attack. It took a 4 hour nap to recover.
And while I was napping, one of our 6 bee hives swarmed. We expected it as the hive that swarmed was very full and needed its divider moved to give them more room.
The next day, I found about 10(!) queen cells in the hive that had swarmed. Most cells were empty but 2 are still closed. I couldn't find a queen in that hive so it might be that the new queen has yet to hatch. I'll be checking this hive again next weekend, hopefully we can find and mark the queen then.
All other hives are doing well. Our sixth hive has volunteer colony and is till drawing combs. They are up to 7 (small) bars. No brood though, and didn't see a queen.
Too early for honey still. But it isn't summer yet and I expect honey production to kick into gear when the colonies have recovered from swarming.
🏫 6th Grade Almost Over
Casper's last week of school. One more day next week followed by a potluck on Tuesday and he is done with 6th grade.
We're still making plans for the summer. Gathered tons of summer camp information but haven't locked down anything yet.
🍺 Head of Keg Operations
I've volunteered to take over running the kegs at work from a co-worker who managed them for the past 3 years. This means that I keep our 6 kegs filled with:
A cider
An IPA
A NITRO beer
A wine
A cold brew coffee
A NITRO cold brew coffee
The job comes with a new set of tools: