Rodeo Roundup
🤠 Rodeo Roundup 2018 Week #19
🔌 Reviewing what we've learned in welding class before finals next week. ⚜️ Checking out a Scouting troop 633. 🚜 A lot of weeding in the yard.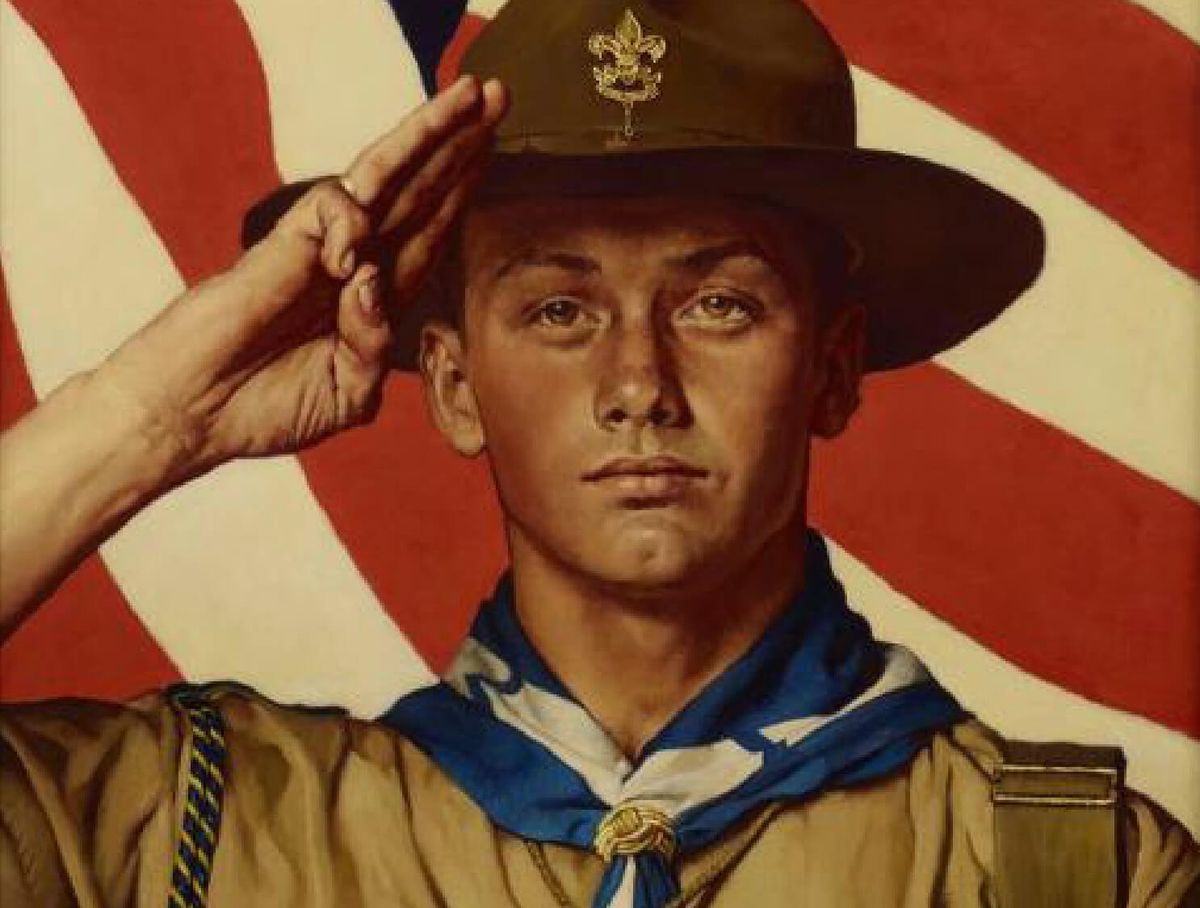 🔌 Welding Class #13
Last class before finals! We went over all the material in the first hour of class as a review and a chance to ask questions. This was the last chance to finish your test pieces if you weren't done already.
Since I was, I could continue working on the cover for the main water shut off valve to our house.
Cut sides from corrugated roofing left over from the beehives I recently made. Welding these on was tricky as the metal is thin and melts easy. Got them to stick after a few tries. No one will see the ugly welds as they are hidden inside.
⚜️ Scouting Troop #633
Tuesday evening we checked out Scouting Troop #633 who meet weekly(!) at St Stephen's Lutheran Church, not too far from our house.
The troop is a rather eclectic group of boys with a few adult assistant scout leaders. Casper was a bit on the shy side but integrated better when not under the watchful eyes of his parents. 😉
Next week we hope to bring Casper's friend Kadin along. The two of them really enjoyed the Webelos last year. Ever since they have aged out of the Webelos we've been on the lookout for a Scout Troop that fits them.
🚜 On the Farm
It has been a quiet week on the farm. We had our Saturday farm stand and did rather well considering that we have few items for sale. Some flowers, lavender sachets, lemons, kombucha, and eggs. Tatyanna & I worked in the "Mouth of Chi" while Casper manned the farm stand. A lot of weeding and some irrigation repair.
Sunday was Tatyanna's birthday and mothers day, aka. a twofer. The original plan had been for Casper to have a Saturday night sleepover so that Tatyanna and I could have a date and sleep in. But that didn't pan out. With mothers day the next morning, everyone had family plans of their own.
So plan B it was. Tatyanna received flowers and a handmade card from her boys in the morning. At her request, we were back in the yard early to keep the momentum from the day before. We nearly completed the Mouth of Chi but ran out of steam in the afternoon. No one wanted to go back out after a lunch of Tuna Melt sandwiches.
We finished the day with some family time watching a couple of TV shows before bed.