🗻 Greater Northern Loop - Return
⛺ We leave White River Campground listening to the Incorrigible Children of Ashton Place. 🗼The next day we fly home after playing Seattle tourists for 24hrs.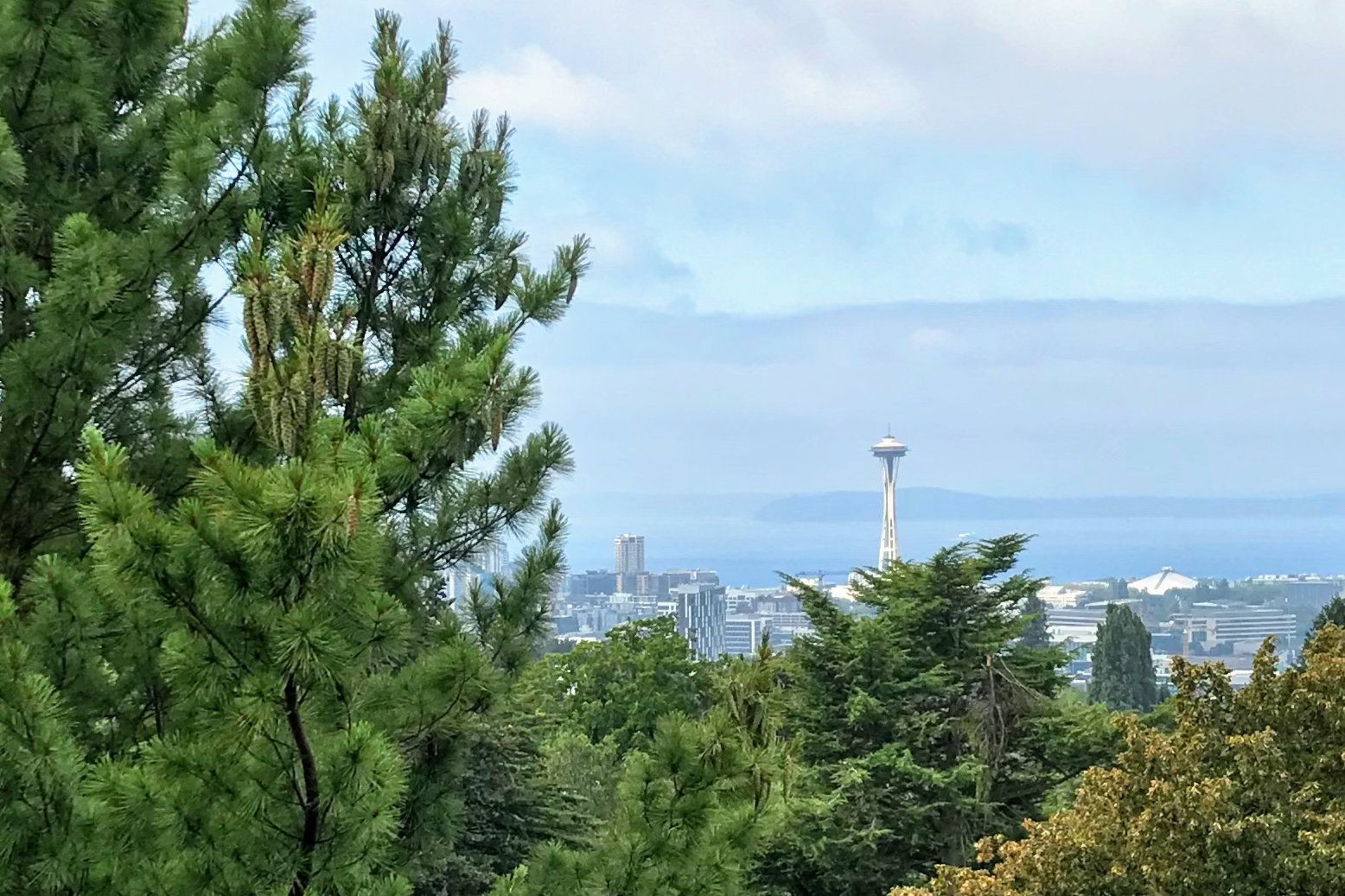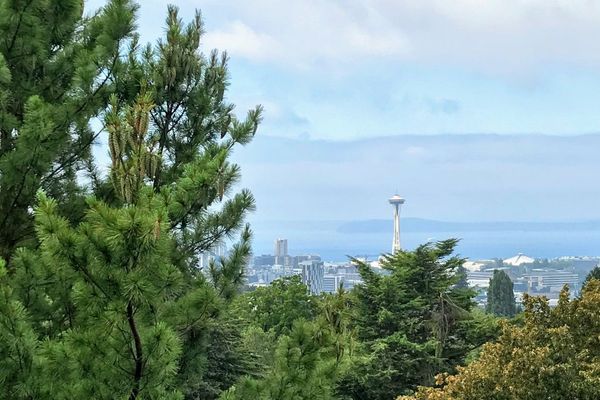 | Date | Start | End | Trip 🚶miles | Today's 🚶miles |
| --- | --- | --- | --- | --- |
| 2018-08-26 | White River Campground | Seattle | 49.3 | 0 |
| 2018-08-27 | Seattle | Soquel | 49.3 | 0 |
⛺ White River Campground
It drizzles on and off when we wake up. Luckily the rain is light enough that we can pack up most things dry into the rental car. We take our time packing up as we are in no rush. All we have to do today is drive to Seattle and score a nice hotel for a low price at the last minute.
We did pretty well with our provisions. We've consumed most of our backpacking food. There is not much left that will come back home with us.
On our way out of the park, we stop at the White River Wilderness Information Center to drop off our last gas canister. Listening to the final chapters of the Incorrigible Children of Ashton Place series: The Long-Lost Home we drive the 1½ hours to Enumclaw.
We book the Kimpton Alexis hotel over lunch at Charlie's Cafe. Thus continuing our practice of ending an outdoor vacation in a plush hotel in a city before flying home.
🗼Seattle
The drive to Seattle is nondescript. We're lucky to find free street parking next to the hotel where we can leave the car until the next morning. Each one of us enjoys a luxurious shower after checking into our room. Our first shower in a week! 🚿
I break myself free from watching TV from bed to walk over to the Seattle public library  –a few blocks from the hotel, to get a library card. This gives me access to their eBook and audiobook catalog. Larger libraries have a much bigger catalog than the Santa Cruz public library.
We cap the day off with some delicious sushi at Nijo Sushi Bar & Grill in the ally behind the hotel. Casper is still raving about the lychee drink he had that night. 🍸
The next morning we have to pack up quickly in order to check out and vacate our parking spot before we can be ticketed. After some discussion, we settle on checking out the water tower in Volunteer Park.
The stout stone tower offers a nice view across to downtown Seattle and Puget Sound. A steel water reservoir is hidden inside the tower. To reach the observation deck at the top, you climb the stairs between the brick wall and the steel reservoir.
Our flight isn't until later in the afternoon, so we kill some more time by exploring the nearby Capitol Hill area. We're now in 100% tourist mode. We sip coffee, buy our dog Honey a gift, have lunch and check out local shops until it is time to head to the airport.
Tomorrow we go back to work.